The Yoga Sanctuary's 200-Hour Yoga Teacher Training Program
Faculty and Mentors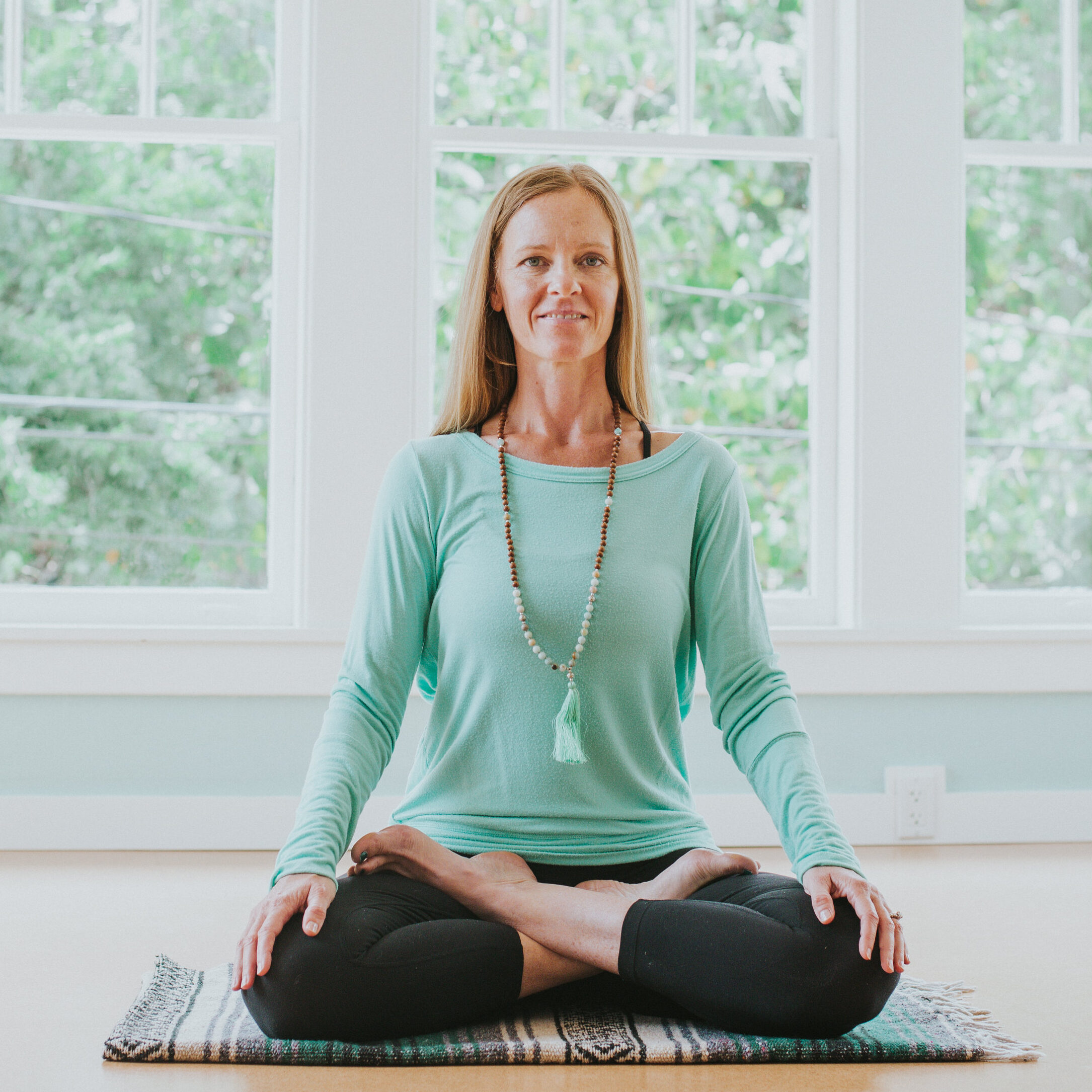 Jennifer French, Studio Owner/Director
Teacher Trainer; Instructor E-RYT 500, YACEP, AYS
Jennifer's interest in yoga began in 1998 when a friend recommended BKS Iyengar's book, Light on Yoga. Soon after, she took her first group classes in Rochester, NY, with an Iyengar certified teacher. Her journey came full circle in 2006 after moving to Southwest Florida and completing her first yoga teacher training at a studio in Sarasota, Florida. Jennifer has an integrated teaching style that encourages students to explore the subtleties of movement in a way that is gentle yet challenging—and always infused with humor. With more than fifteen years and ten thousand hours of yoga teaching experience working with all levels of students, she is registered with the Yoga Alliance as an E-RYT 500 (Experienced Registered Yoga Teacher) and a YACEP (Yoga Alliance Continued Education Provider). As much as Jennifer loves being in the role of teacher, she finds it equally—if not more—important to be in the role of student. Having completed two 200-hour, a 500-hour and countless "undocumented" hours of yoga training, she continues her own studies through the support, mentorship, and guidance of her primary teachers, Tias & Surya Little of Prajna Yoga.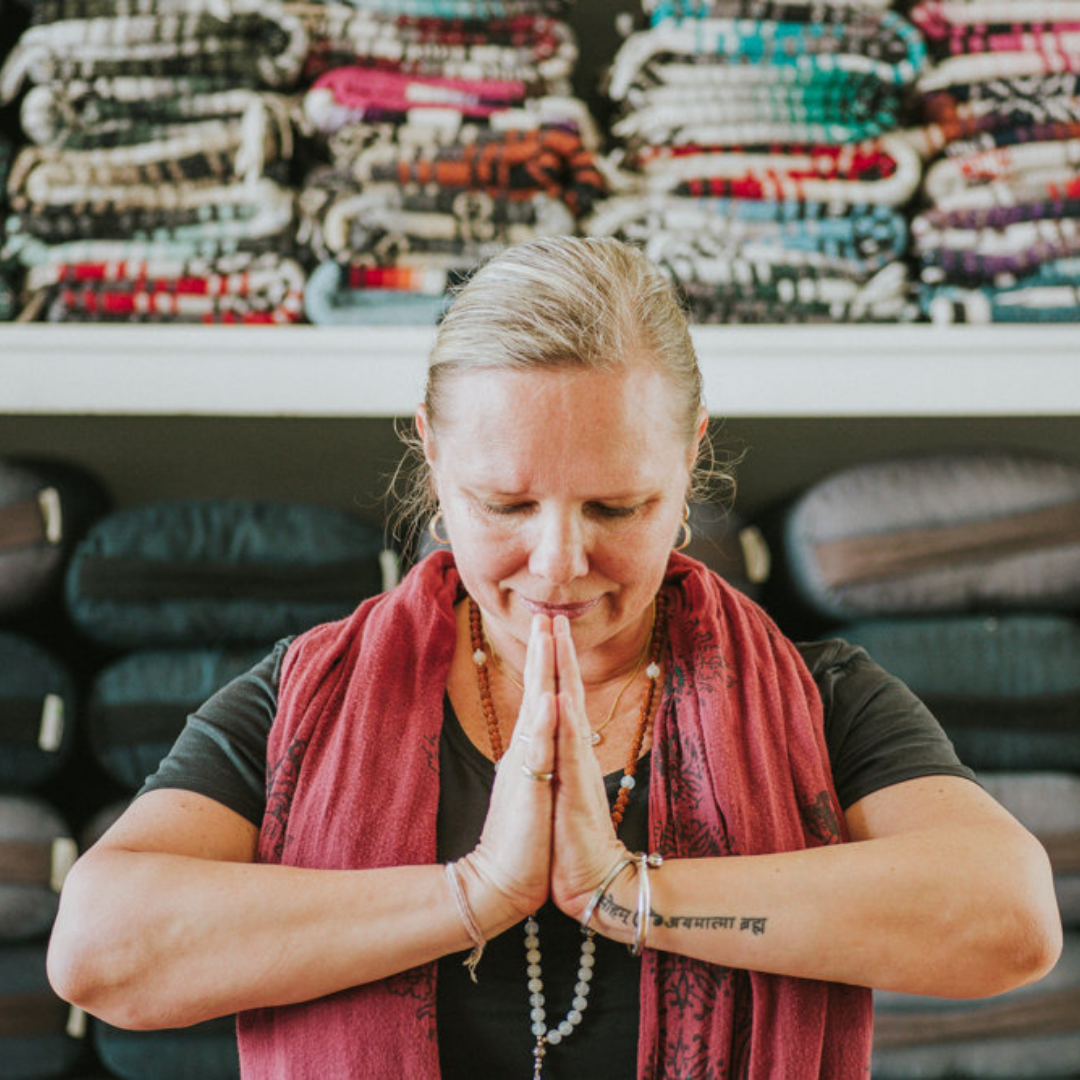 Anna Martin, TYS Office Manager
Instructor E-RYT 500, YACEP
Born and raised in Moscow, Anna discovered yoga in 2005 with the help of a friend who brought her to a class. She practiced at Lithe and Easy Yoga Studio in Port Charlotte, Florida for three years and began practicing at The Yoga Sanctuary in 2008. In 2010, she joined the TYS team as Office Manager. During a 2013 yoga retreat in Santa Fe with Nicolai Bachman, while studying the Yoga Sutras and Sanskrit, the aspect of Kriya Yoga came to the forefront of her practice. This same retreat also sparked her interest in continuing to study and grow. In 2014 Anna completed the 200 Hours Yoga Teacher Training at Rishikesh Yog Peeth in Rishikesh, India. Putting knowledge to practice and gaining some experience in teaching for 2 years, in 2016 she returned to India to complete the 300 Hours Yoga teacher Training at the same yoga school – Rishikesh Yog Peeth. In 2015 Anna followed her interest in Restorative Yoga, getting certified in Relax and Renew LI with Judith H.Lasater and in 2019 completed the full certification with Relax and Renew Advanced LII. Learning and sharing is a life long journey. A mantra that Anna follows in her life is "The world is there to be traveled and knowledge is there to be shared." Anna also holds a BA equivalent in Teaching and Foreign Languages from Moscow State Linguistic University.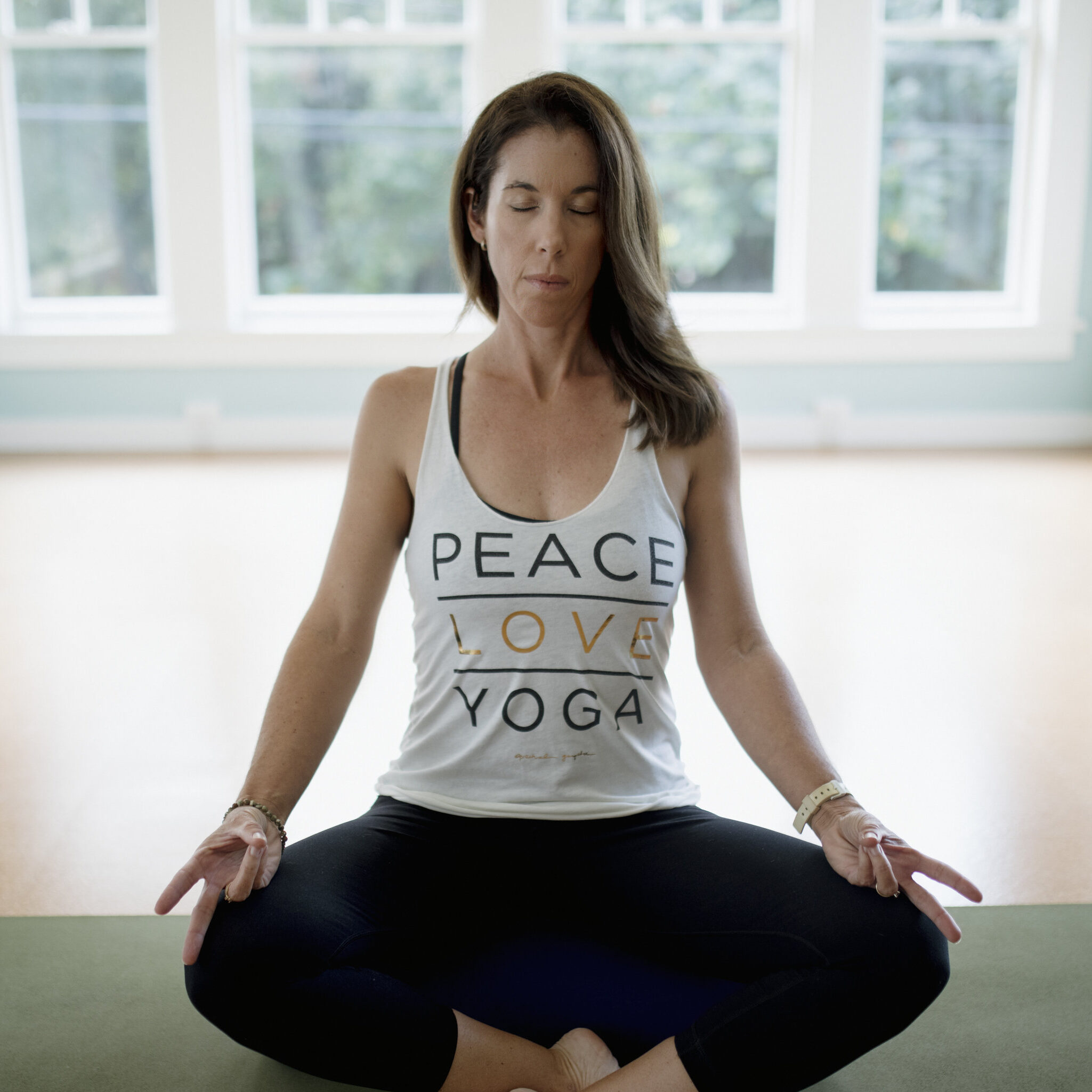 Margit Bannon, TYS Staff and Mentor
Instructor E-RYT 200, YACEP, USPTA Elite Tennis Pro
Margit is a certified Tennis Professional through the USPTA and has been teaching tennis for 23 years. After suffering from several sports-related injuries, a physical therapist suggested that Margit explore yoga. Her personal practice began 18 years ago, and in 2008 Margit completed her teacher training program at Yoga from the Heart. Most recently her yoga studies include a Yoga for Healthy Aging certification, led by Dr. Baxter Bell and Melina Meza, in January of 2017. Margit's desire is to help others create balance within the body, as well as complement the activities of daily life. Her teaching style is gentle and accessible to most, with an emphasis on enjoyment in our practices, through techniques used to train body awareness, breath control and focus, inviting presence through tennis and yoga. She combines both of these passions through her trademarked approach,
PlayTennis.PracitceYoga.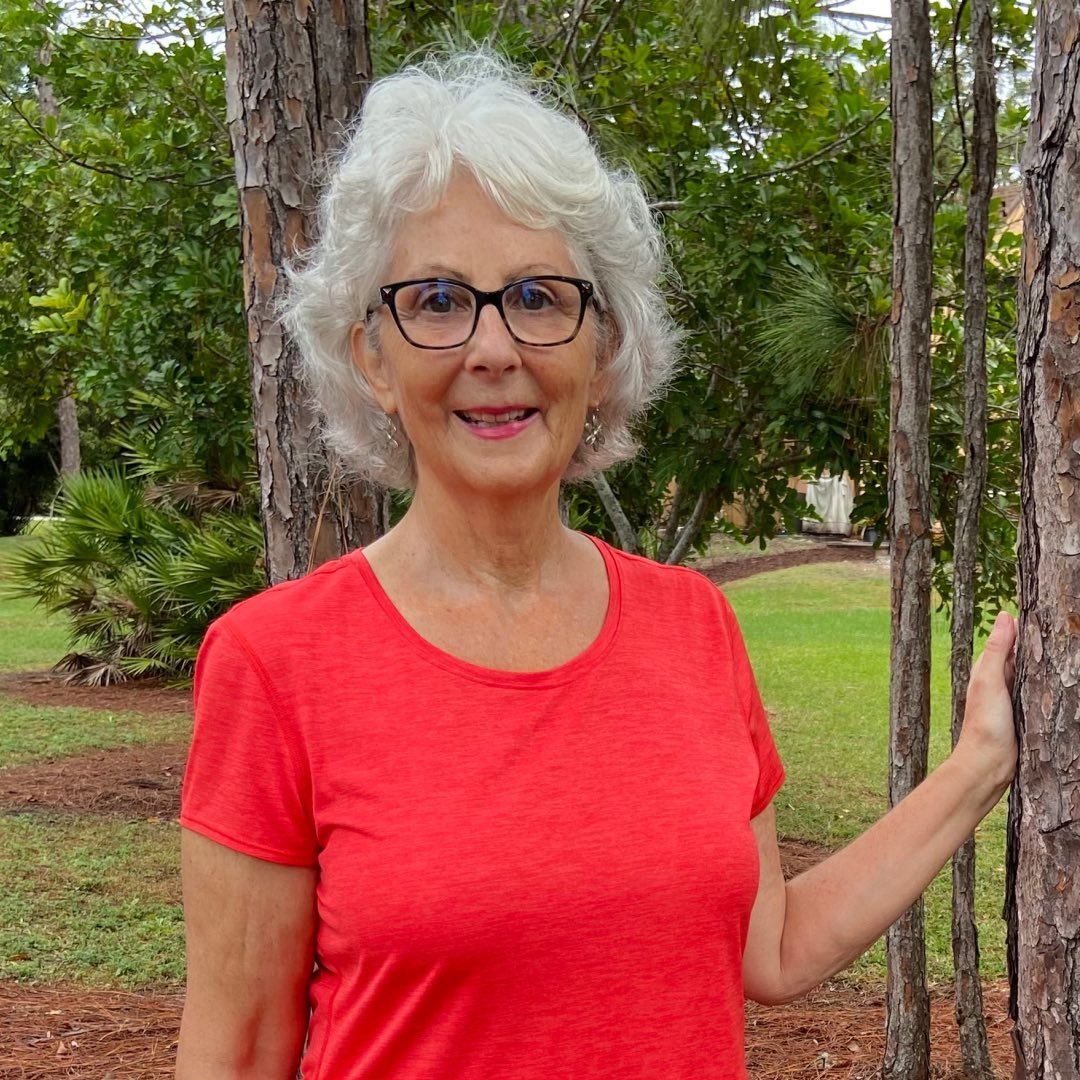 Melissa Goodwin, TYS Staff and Mentor
E-RYT 500, SATYA Certified Instructor
Melissa combines many years of yoga practice, training, and teaching experience with the curiosity and enthusiasm of a new student, always eager to learn and explore. She has been teaching for 13 years and has taught classes and workshops for The Yoga Sanctuary for nine years. Her classes are dynamic, fun, and solidly grounded in alignment fundamentals and yoga principles. Melissa is a Yoga Alliance E-RYT 500 and a Senior Prajna Yoga Teacher, having earned her 500-hour certification through Tias and Surya Little's Prajna Yoga school. Most recently, she completed certification in SATYA, a therapeutic yoga practice developed by Little.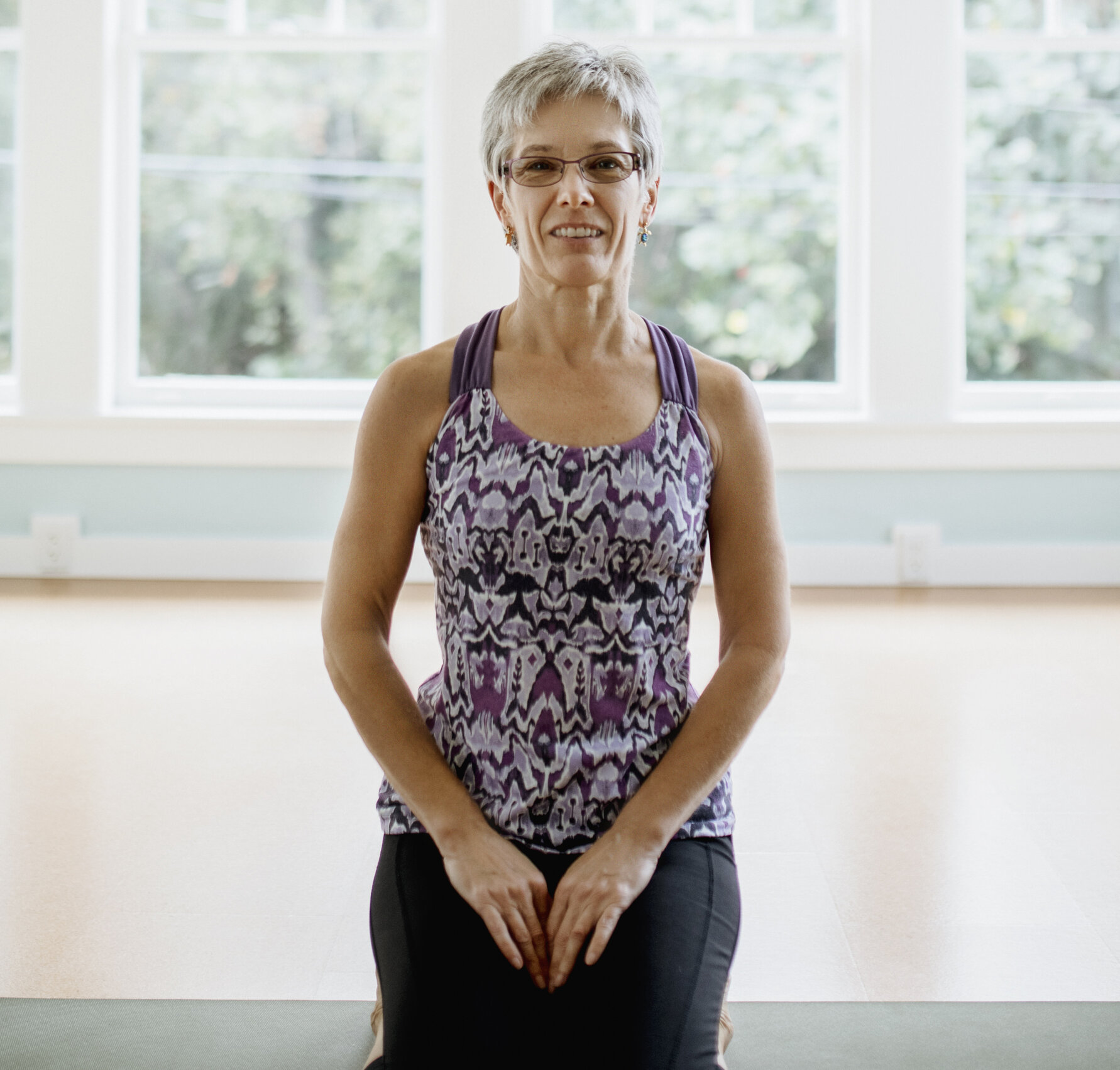 Pat Francis, TYS Staff and Mentor
RYT 200
Pat took her first yoga class at The Yoga Sanctuary in 2011. She was in her late 40's and went for the physical benefits. Yet it wasn't long before she realized that the benefits of yoga practice went far beyond the physical. Leaving class, not only did she feel great physically, but she also felt calm and relaxed. She began to understand that yoga was not a "class," but a lifestyle. Eager to learn more, she took the 200-hour teacher training offered by The Yoga Sanctuary in 2015 and has been teaching classes here ever since. As a teacher, what she loves most is introducing new students to yoga. She loves showing them that it is never too late to start practicing. Pat believes that yoga is not about performing a perfect pose, but about how and what you feel while in the pose. It's a holistic practice that unites and heals the body, mind, and soul. It's about accepting our capabilities and our limitations, without criticism or judgement. It's a journey of self-discovery, self-worth, and affirmation. Sometimes the journey is challenging and requires a sense of humor! Most often, though, it's a joyful one that encourages self-acceptance and mindfulness in daily life.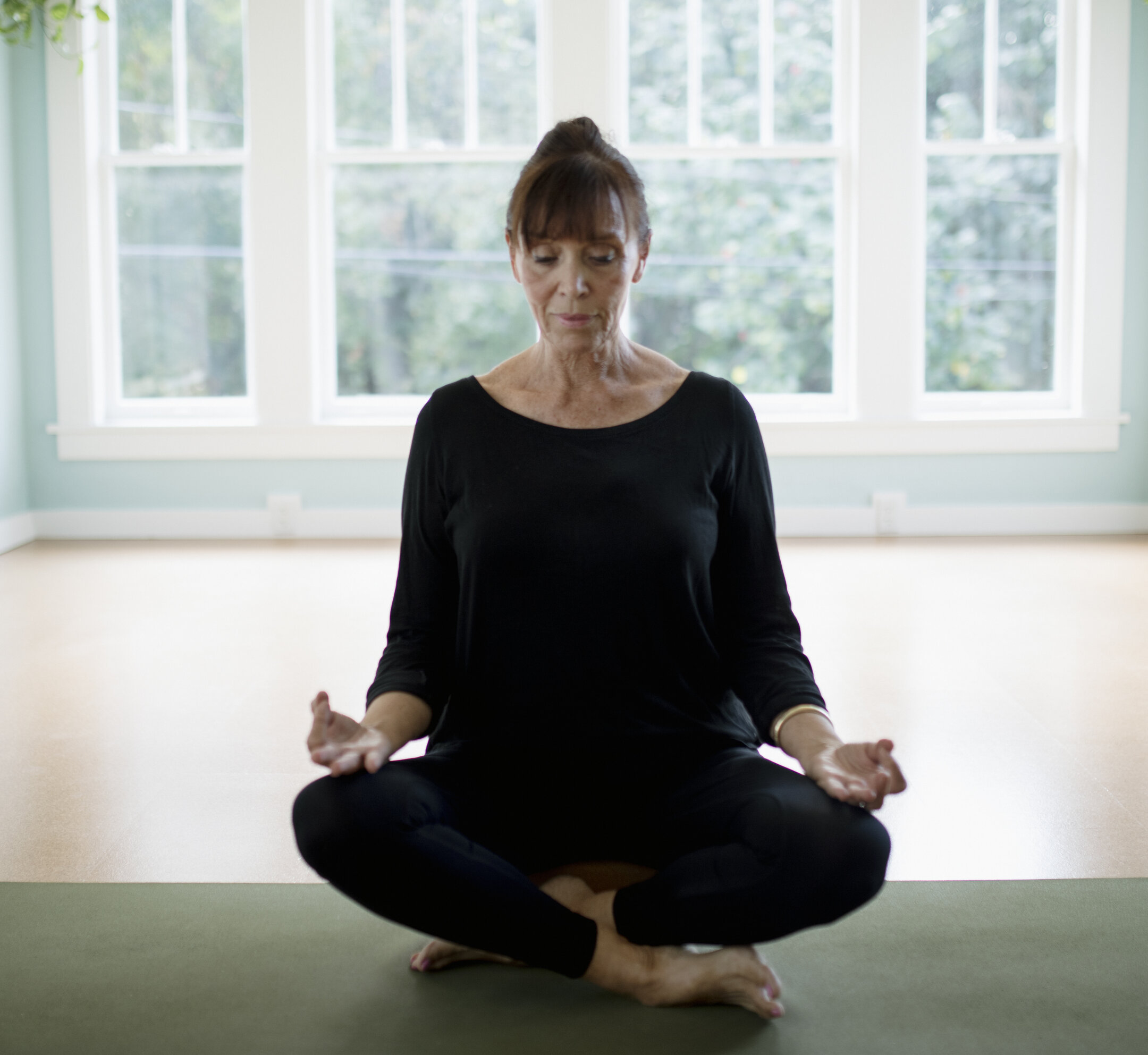 Heleen Schouten, TYS Staff and Mentor
RYT 200
Heleen was introduced to yoga as a young child growing up in the Netherlands. In 2013 she joined The Yoga Sanctuary and it was like coming home. Previously an art teacher in the Netherlands and a golf teacher in Westchester, NY, it follows that after she completed yoga teacher training at TYS in April 2015, she also pursued certification as a Yoga for Golfers instructor. She recently completed the Foundations Couse for the Gokhale Method, which uses healthy posture and movement to help people regain a pain-free life. Heleen's goal is to help her students integrate yoga into their everyday life. She is grateful to her teachers, mentors, and students for their support, guidance, and inspiration.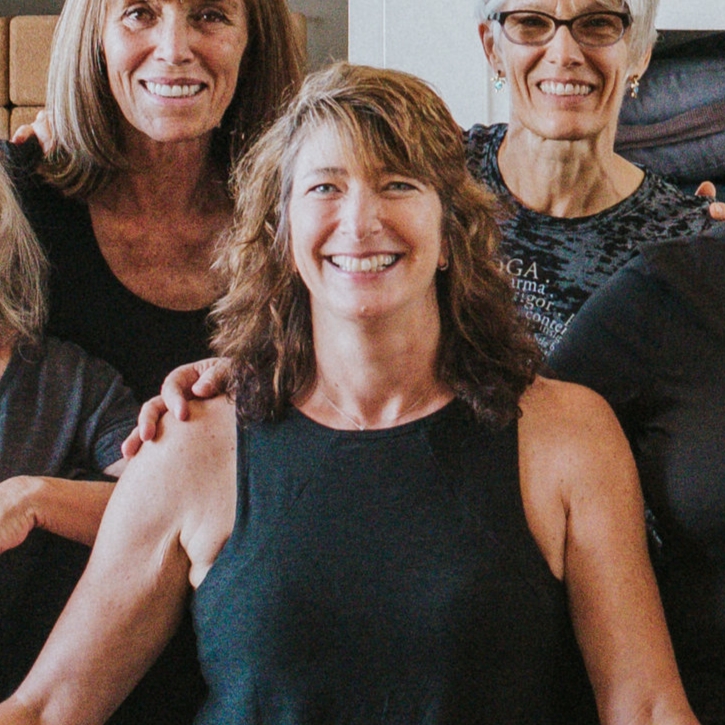 Karen Ascher, TYS Staff and Mentor
RYT 200
Karen worked in the human service field for over 30 years helping others focus on their abilities to reach their goals. Karen has been practicing yoga since 2008 and feels privileged to have studied under some of the leading practitioners in the country. She obtained her 200 hour RYT certification in 2013 with Hamptons Yoga Healing Arts to both deepen her practice and to share her love of yoga with others. In 2018, Karen moved to Florida, where she found The Yoga Sanctuary, and immediately felt a sense of connection. Since arriving in Florida Karen has been able to focus on sharing her love of yoga by offering her teachings both in studio and virtually. Karen sees herself as a constant student of Yoga continuing her learning through both certification trainings and workshops. Karen has a Vinyasa-based practice, with a strong focus on alignment and flow. Her teaching has evolved into a deliberate flow accessible to all. She is honored to be part of The Yoga Sanctuary Teacher Training Program and is looking forward to offering her support to those that are new on their journey to becoming a yoga teacher