Who We Are
The Yoga Sanctuary's Mission is to share our passion of yoga with the community by providing a warm, safe environment to develop the tools needed to incorporate yoga into everyday life.
The Yoga Sanctuary is recognized for its highly qualified teaching staff. All instructors have completed a 200-hour Yoga Alliance certified teacher training program. Each brings years of experience along with passion, a unique style, and a deep commitment to their teaching and personal practice.
Our Team
Jennifer French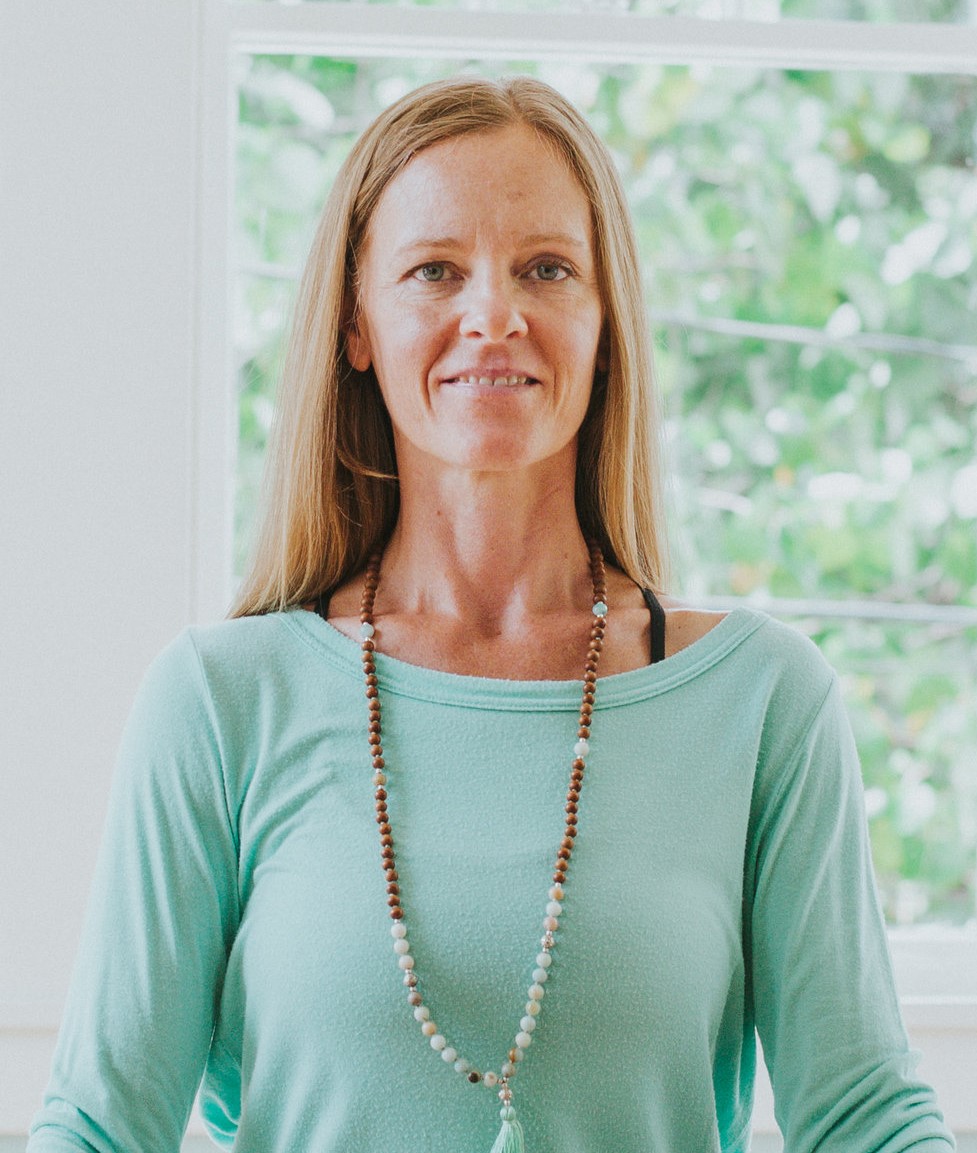 Studio Owner/Director;
Teacher Trainer; Instructor E-RYT 500, YACEP, AYS
Jennifer's interest in yoga began in 1998 when a friend recommended BKS Iyengar's book, Light on Yoga. Soon after, she took her first group classes in Rochester, NY, with an Iyengar certified teacher. Her journey came full circle in 2006 after moving to Southwest Florida and completing her first yoga teacher training at a studio in Sarasota, Florida. Jennifer has an integrated teaching style that encourages students to explore the subtleties of movement in a way that is gentle yet challenging—and always infused with humor. Registered with the National Yoga Alliance as an E-RYT 200, E-RYT 500, and YACEP (continuing education provider), Jennifer remains a student and continues to study with her primary teachers, Tias and Surya Little of Prajna Yoga in Santa Fe, New Mexico. She is especially grateful for The Yoga Sanctuary, and the amazing community of yoga practitioners here in Punta Gorda for their support, inspiration, and commitment to the yogic path.
Anna Martin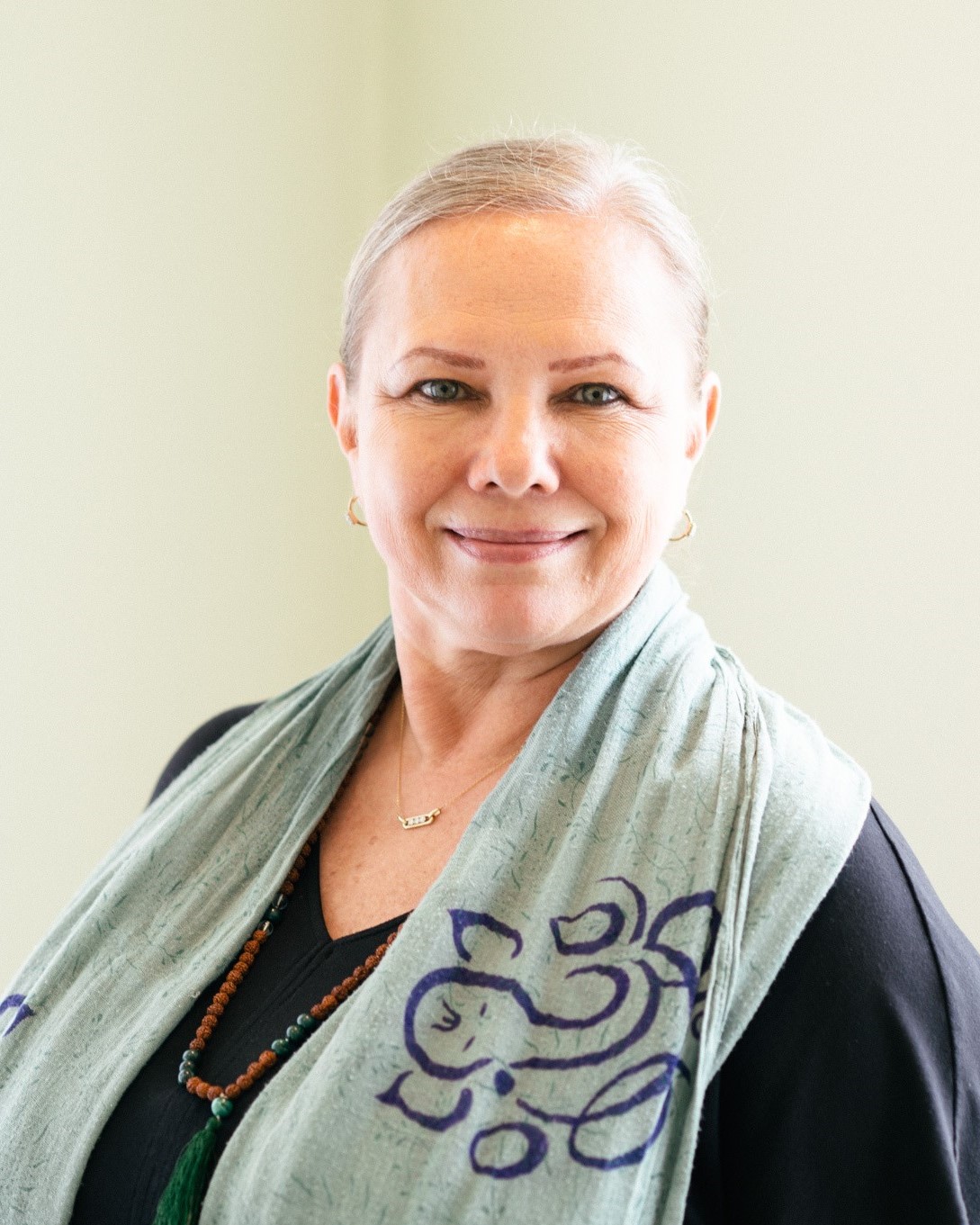 Office Manager; Instructor E-RYT 500, YACEP
Born and raised in Moscow, Anna discovered yoga in 2005 with the help of a friend who brought her to a class. She practiced at Lithe and Easy Yoga Studio for three years and began practicing at The Yoga Sanctuary in 2008. In 2010, she joined the TYS team as Office Manager. During a 2013 yoga retreat in Santa Fe with Nicolai Bachman, while studying the Yoga Sutras and Sanskrit, the aspect of Kriya Yoga came to the forefront in her practice. This same retreat also sparked her interest in continuing to study and grow. In 2014 Anna completed the 200 Hours Yoga Teacher Training at Rishikesh Yog Peeth in Rishikesh, India. Putting knowledge to practice and gaining some experience in teaching for 2 years, in 2016 she returned to India to complete the 300 Hours Yoga teacher Training at the same yoga school – Rishikesh Yog Peeth. In 2015 Anna followed her interest in Restorative Yoga, getting certified in Relax and Renew LI with Judith H.Lasater and in 2019 completed the full certification with Relax and Renew Advanced LII.
Learning and sharing is a life long journey. A mantra that Anna follows in her life is "The world is there to be traveled and knowledge is there to be shared." Anna also holds a BA equivalent in Teaching and Foreign Languages from Moscow State Linguistic University.


---
Patricia Francis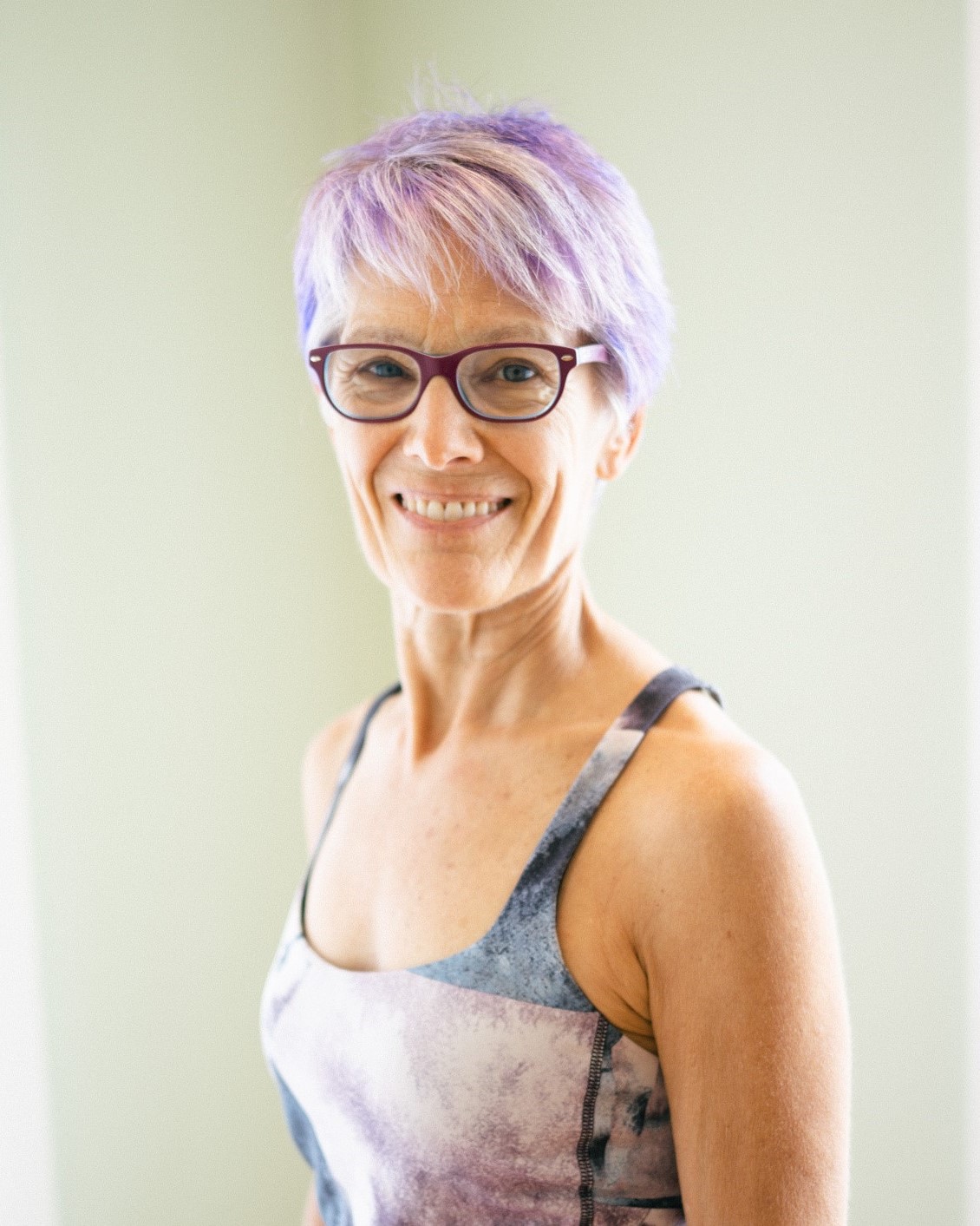 Instructor RYT 200
I took my first yoga class at The Yoga Sanctuary in 2011. I was in my late 40's, and went for the physical benefits, but quickly realized that the benefits of yoga practice went far beyond the physical. Leaving class, not only did I feel great physically, but I also felt calm and relaxed. I began to understand that yoga was not a "class," but a lifestyle. Eager to learn more, I took the 200-hour teacher training offered by TYS in 2015 and have been teaching classes here ever since. As a teacher, what I love most is introducing new students to yoga. I love showing them that it is never too late to start practicing—look how long it took me! For me, yoga is not about performing a perfect pose, but about how and what you feel while in the pose. It's a holistic practice, that unites and heals the body, mind, and soul. It's about accepting our capabilities and our limitations, without criticism or judgement. It's a journey of self-discovery, self-worth, and acceptance. Sometimes the journey is challenging and requires a sense of humor! Most often, though, it's a joyful one, that has helped me to become gentler with myself and more mindful about how I go through life.
---
Karen Ascher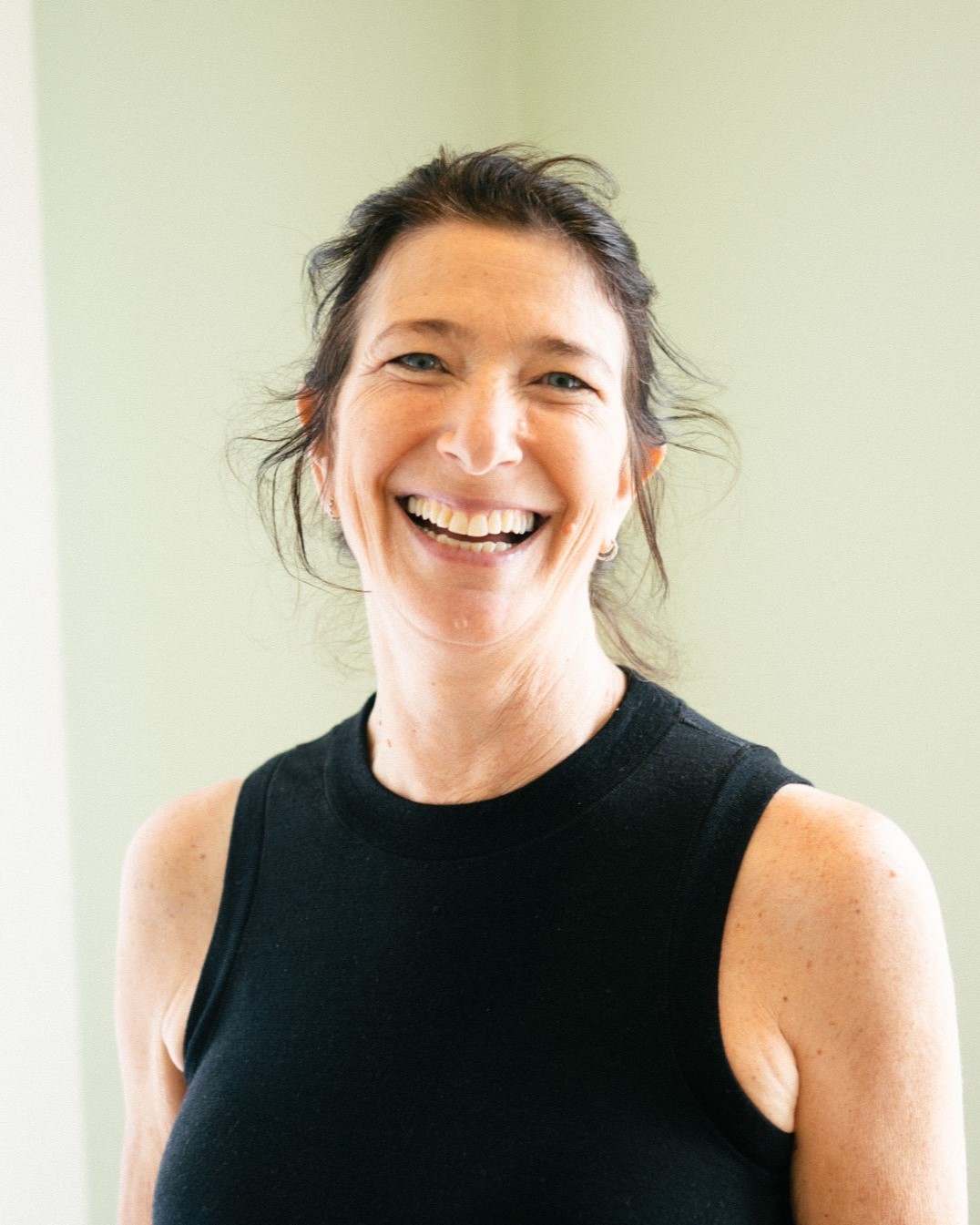 Instructor RYT 200
Karen worked in the human service field for over 30 years helping others focus on their abilities and reach their goals. Karen has been practicing yoga since 2008 on the North and South Forks of Long Island, New York, and feels privileged to have studied under some of the leading practitioners in the country. She obtained her 200 hour RYT certification in 2013 with Hamptons Yoga Healing Arts, to both deepen her practice and to share her love of yoga with others. Karen has a Vinyasa-based practice, with a strong focus on alignment and flow. In 2018, Karen moved to Punta Gorda, Florida where she found The Yoga Sanctuary, and immediately felt a sense of connection. She is honored to be joining the talented teachers at The Yoga Sanctuary, and is looking forward to offering her teaching in her new yoga home.


---
Heleen Schouten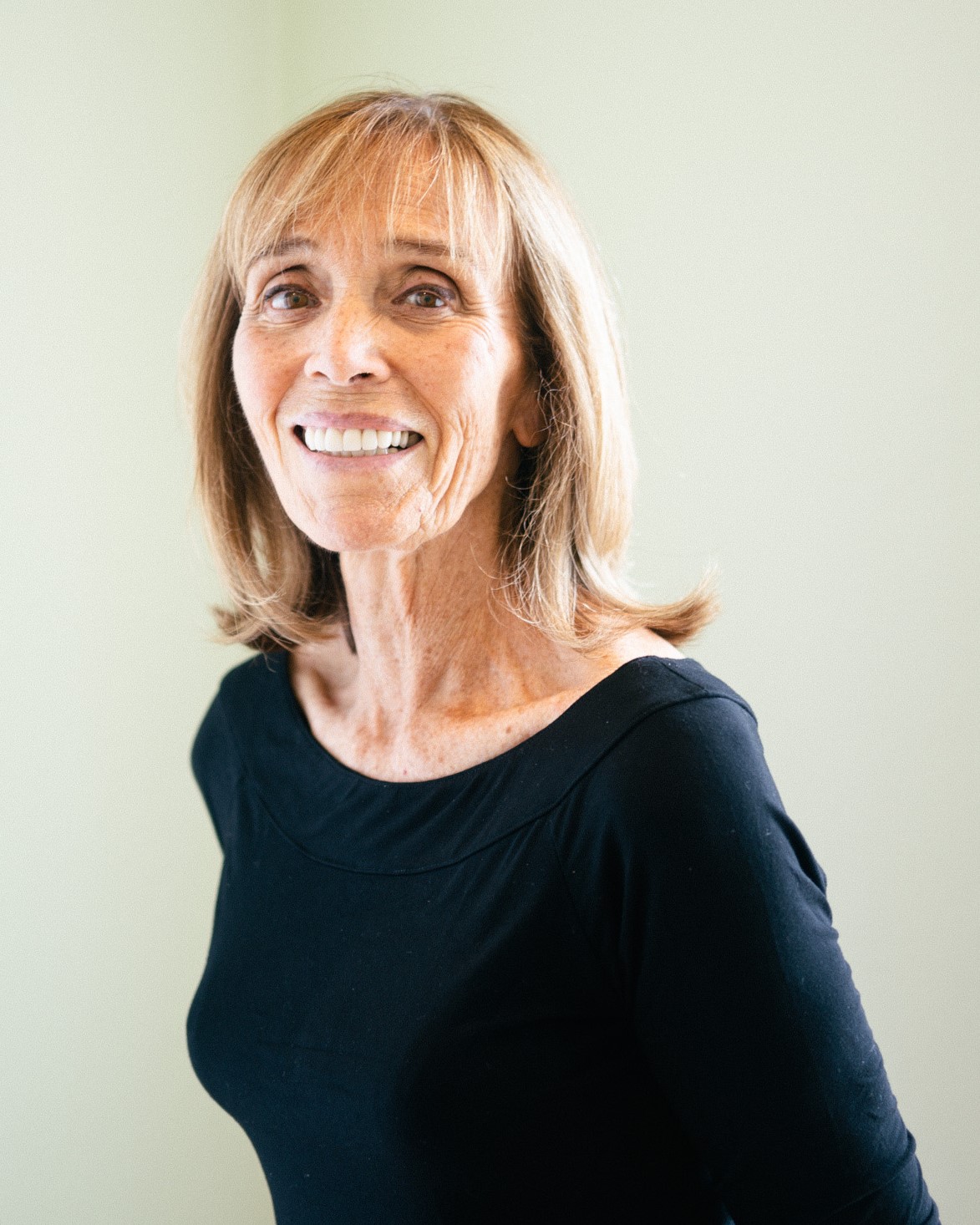 Instructor RYT 200
Heleen was introduced to yoga as a young child growing up in the Netherlands. In 2013 she joined The Yoga Sanctuary and it was like coming home. Previously an art teacher in the Netherlands and a golf teacher in Westchester, NY, it follows that after she completed yoga teacher training at TYS in April 2015, she also pursued certification as a Yoga for Golfers instructor. She recently completed the Foundations Course for the Gokhale Method, which uses healthy posture and movement to help people regain a pain-free life. Heleen's goal is to help her students integrate yoga into their everyday life. She is grateful to her teachers, mentors, and students for their support, guidance, and inspiration.


---
Jackie Block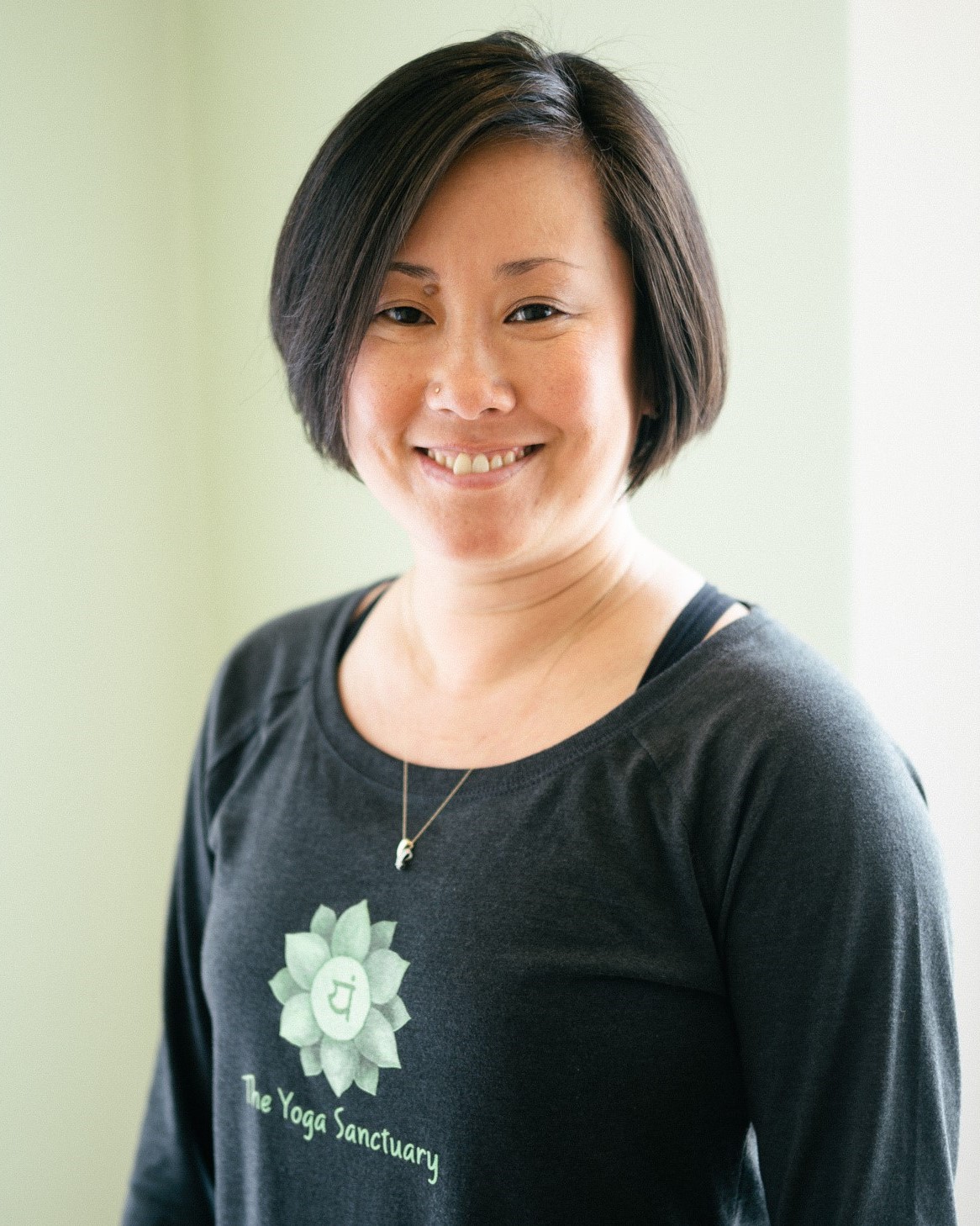 Instructor RYT 200, Certified Sound Healer 
In 2019, Jackie decided it was time to move away from the stress of healthcare to find a more balanced lifestyle. After a yoga retreat with The Yoga Sanctuary in 2020 and having been longtime student at TYS, it was clear that it was time to pursue her desire to become a yoga teacher. Her first training was completed virtually in June 2020 with Yoga Farm Ithaca, and she has also completed an in-person training with Jennifer French at TYS in April 2021. Joining the team at The Yoga Sanctuary in May 2022, she has taken on the role of our Yin Yoga teacher and is also offering personal sound healing sessions using crystal bowls and other instruments. Completing formal trainings in both of these modalities, Yin Yoga and Sound Healing have become passions of hers and have become pathways to share the healing properties of yoga and sound. Using her yoga teaching as a tool, Jackie is working with the transracial adoptee community to help support therapies that allow adoptees to heal adoption traumas. As an adoptee herself, she hopes to continue this work to impact the transracial adoptee community in a positive way.
---
Amanda Obley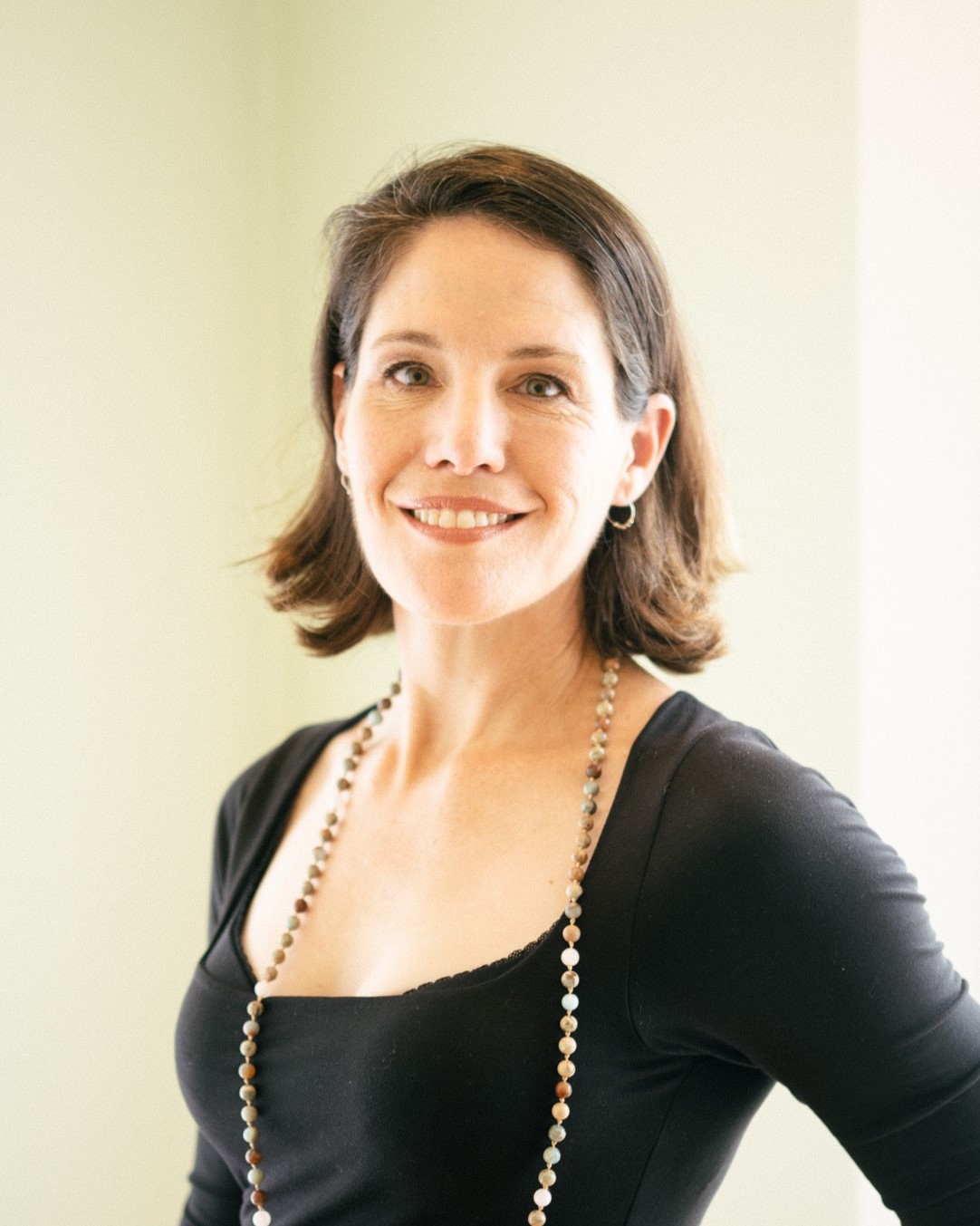 Instructor RYT 200
As a teenager in Fayetteville, Arkansas, in 1991, Amanda Obley first began practicing "hot yoga" at home; she used a beach towel for a mat, followed instructions from a book, and set up a space heater to warm her bedroom. It kind of worked, so she stuck with it. Yoga seemed to give her more stamina, agility, and focus. In February 2001, when Amanda joined the U.S. Army, her yoga mat became like her home away from home. It felt great to simply be herself, listen to music, and challenge her body. As she moved to different duty stations, she sought out yoga studios and began learning about a variety of yoga practices. During her fourth deployment in 2011, she even hauled yoga mats and blocks with her to Afghanistan and taught yoga classes to her fellow Soldiers. She quickly discovered that teaching was very different from practicing, and she was eager to learn more. In January of 2020 and nearing retirement, she decided to complete yoga teacher training. After finally retiring to Punta Gorda, FL, in June of 2021, Amanda was thrilled to meet Jennifer French and complete the Yoga Teacher Mentorship program at The Yoga Sanctuary. Using the tools from teacher training and her years of practice, she is now excited to offer classes at The Yoga Sanctuary. Amanda has explored many different styles of yoga, including Ashtanga, Hatha, Pranayama, Yoga Nidra, Restorative Yin Yoga, and Meditation. To ensure her classes are safe, accessible, and inclusive, Amanda has learned to adapt a variety of postures to support individuals with differing levels of flexibility and strength. Her classes combine elements of power, focus, and peacefulness in hopes that her students will walk away with a feeling of calm, clarity and balance.
---
Debbie McGlade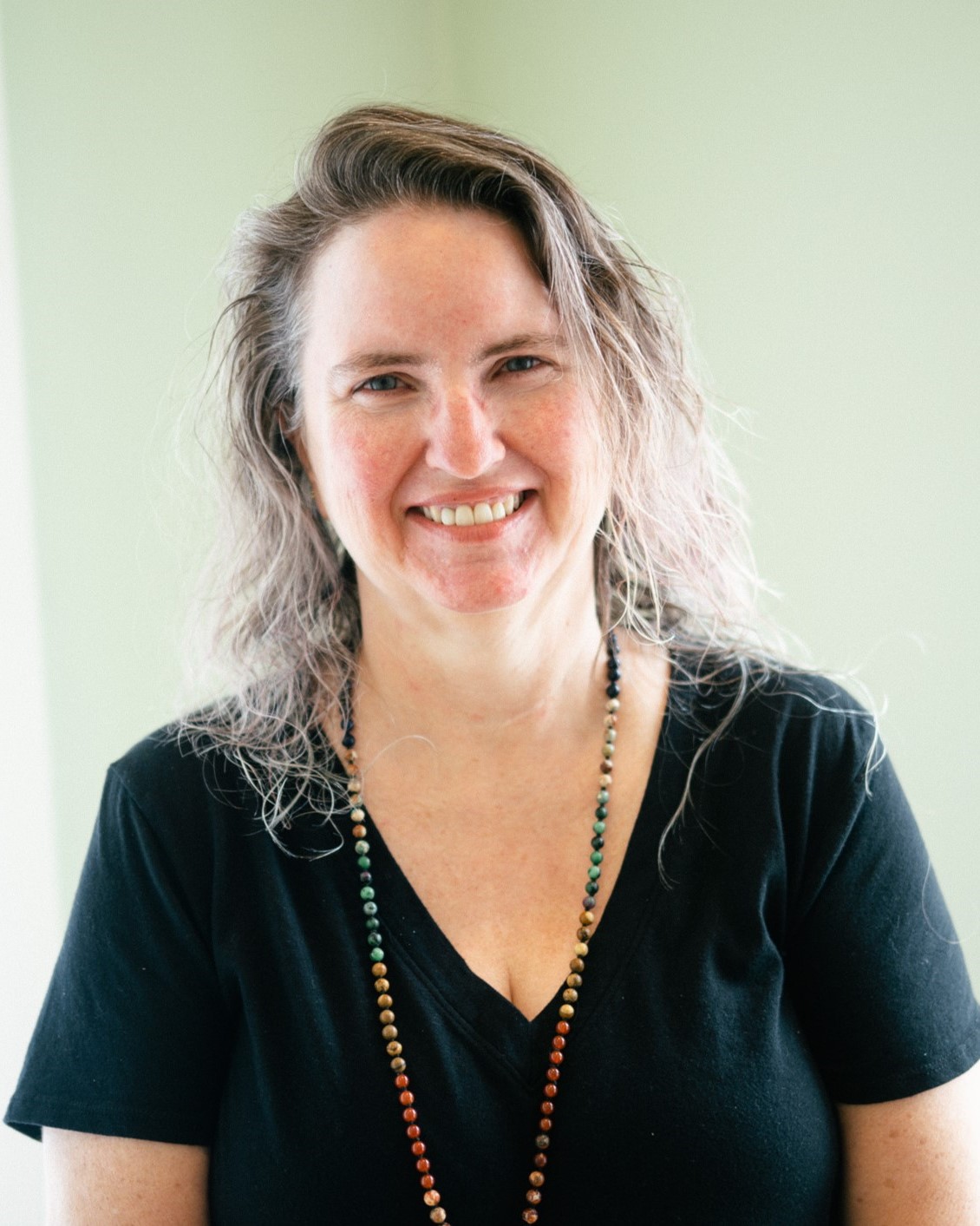 Instructor RYT 200
Debbie recalls her first yoga experience as flipping through a paperback yoga book belonging to her mom around the age of 12, trying poses and not really "getting it." Excluding the occasional yoga class at a local gym, her first regular practice at a studio was part of a new years resolution to try new things, resulting in a groupon for Bikram yoga in San Diego in 2010. After going almost daily for a full month, she felt invigorated and strong, but allowed perceived pressures at work to take priority, eventually losing her fledgling yoga habit.
Debbie found TYS in the midst of personal change in early 2019 and began developing a consistent practice at the studio later that year.
Continuing along a lifelong path of mentoring and training others, she became the student and completed teacher training at TYS in 2021.
Debbie holds a BS in Computer Science and spent her first career in technical roles at fortune 500 companies over the past 25 years. With this great change in career path, Debbie looks forward to sharing the benefits of yoga with others.


---
Margit Bannon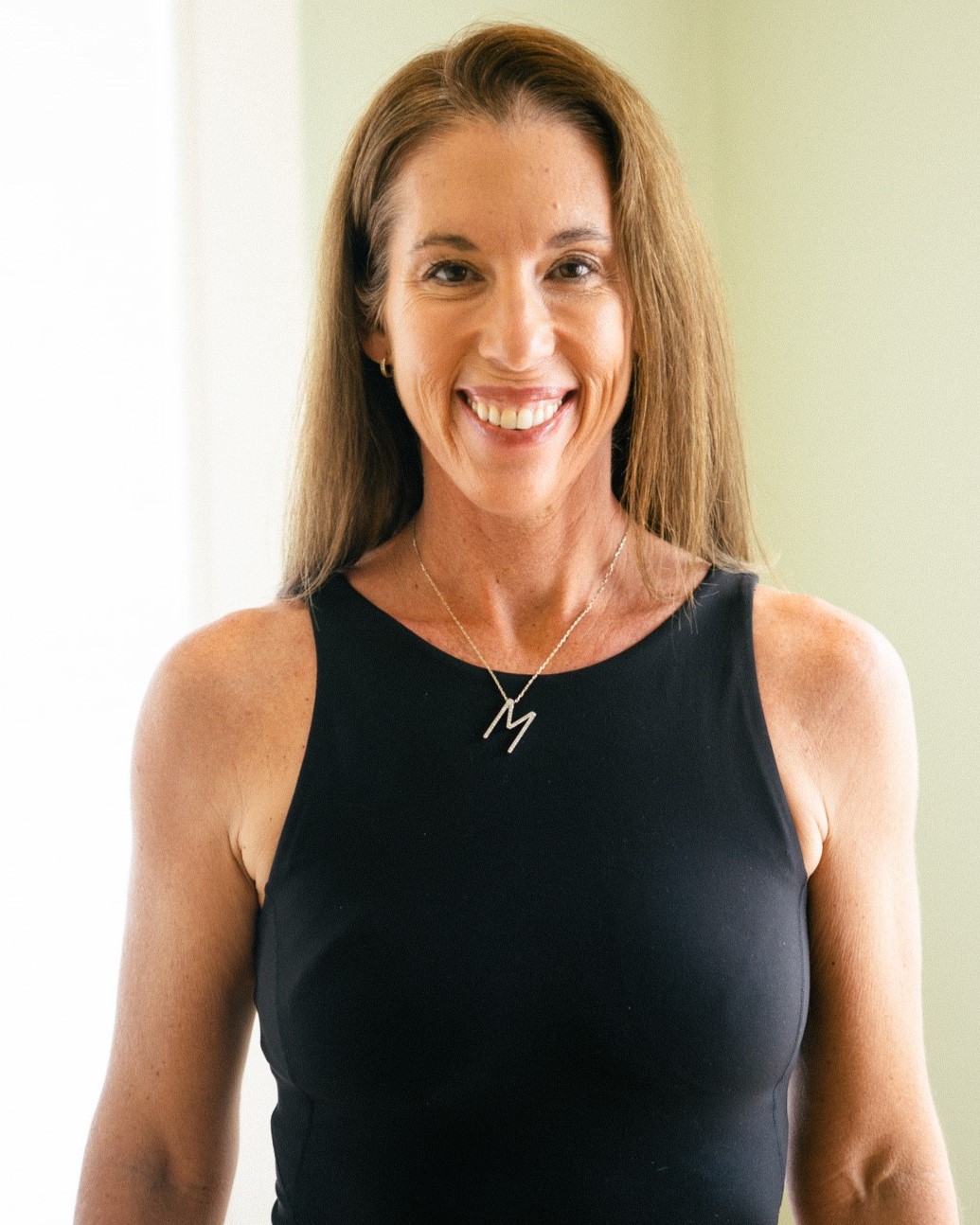 Instructor E-RYT 200, YACEP
Margit is a certified Tennis Professional through the USPTA and has been teaching tennis for 20 years. After suffering from several sports-related injuries, a physical therapist suggested that Margit explore yoga. Her personal practice began 18 years ago, and in 2008 Margit completed her teacher training program at Yoga from the Heart. Most recently her yoga studies include a Yoga for Healthy Aging certification, led by Dr. Baxter Bell and Melina Meza, in January of 2017. Her desire is to help others create balance within the body, as well as complement the activities of daily life. Margit teaches a gentle approach to yoga on a regular basis and several times a year she is able to combine both of her passions, leading "Yoga for Tennis" workshops at The Yoga Sanctuary. Margit is registered with the National Yoga Alliance.
---
Sharon Fultz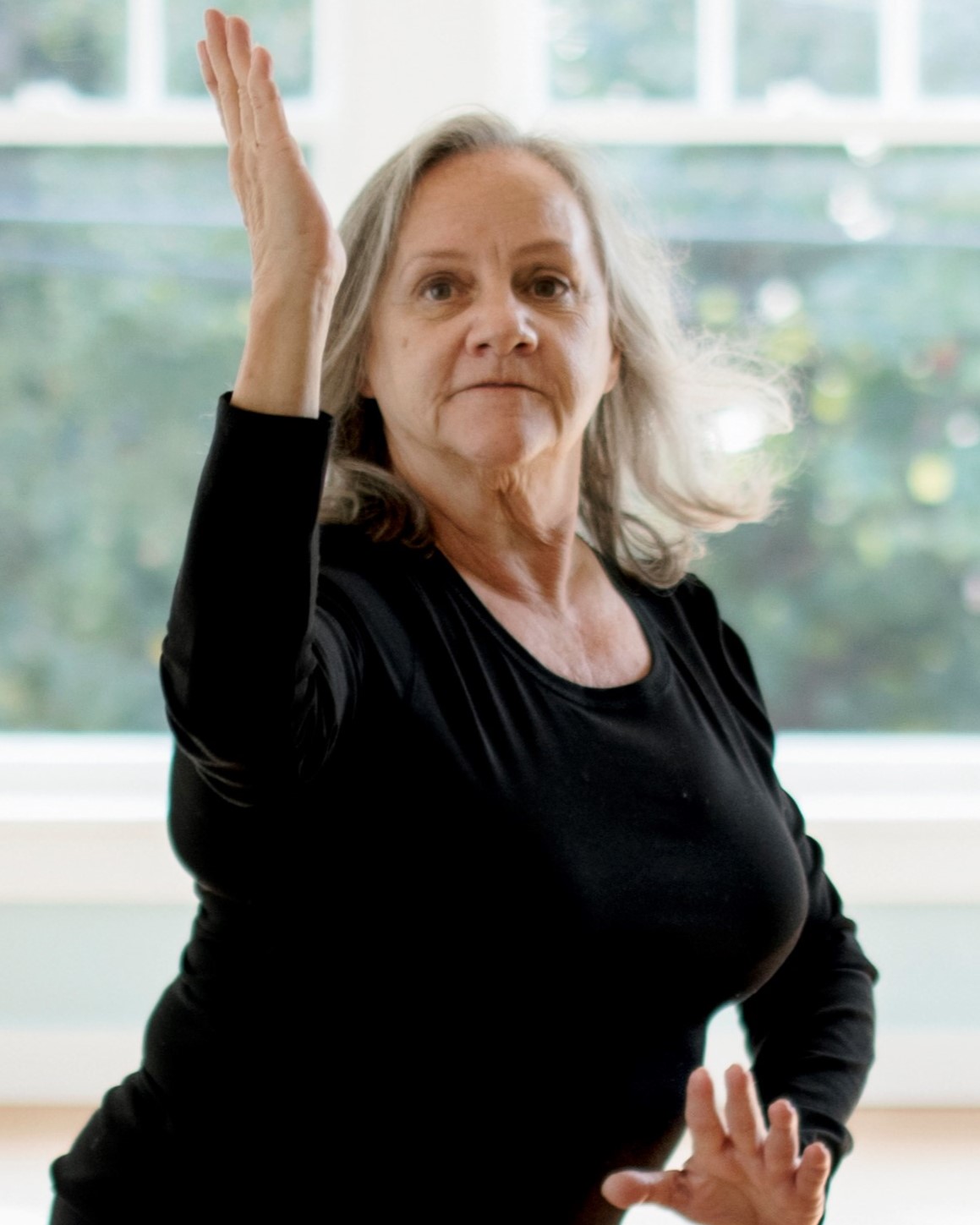 Tai chi Instructor; RYT 200
Sharon Fultz has been practicing Tai Chi since 1995. As a natural progression of her passion for this ancient art, she began instructing in 1997. Sharon is certified by Dr. Paul Lam to teach Tai chi for Health programs, including Tai chi for Arthritis and Tai chi for Diabetes. Sharon's enthusiasm for the art is apparent in her teachings. Her creative style weaves the five styles of Tai chi together in a slow moving form. While Tai chi is Sharon's great love, she has been practicing yoga for many years as well. In 2015, Sharon graduated from The Yoga Sanctuary's Teacher Training Program and is grateful to share both of these loves with her students.


---
Melissa Goodwin
E-RYT 500 Certified Instructor
Melissa has been teaching classes for The Yoga Sanctuary for 10 years, teaching yoga for 15, and practicing for more than thirty. Now living on Cape Cod in Massachusetts, she is delighted to maintain her connection with the TYS sangha through online offerings. Currently, her steadfast exploration of yoga teachings and practices is focused in the areas of meditation, chant, and somatic asana practice. Melissa is a 500-hour certified instructor through Prajna Yoga and holds certifications in restorative yoga and SAYTA, a somatic movement practice developed by Prajna.


---
Gill Ward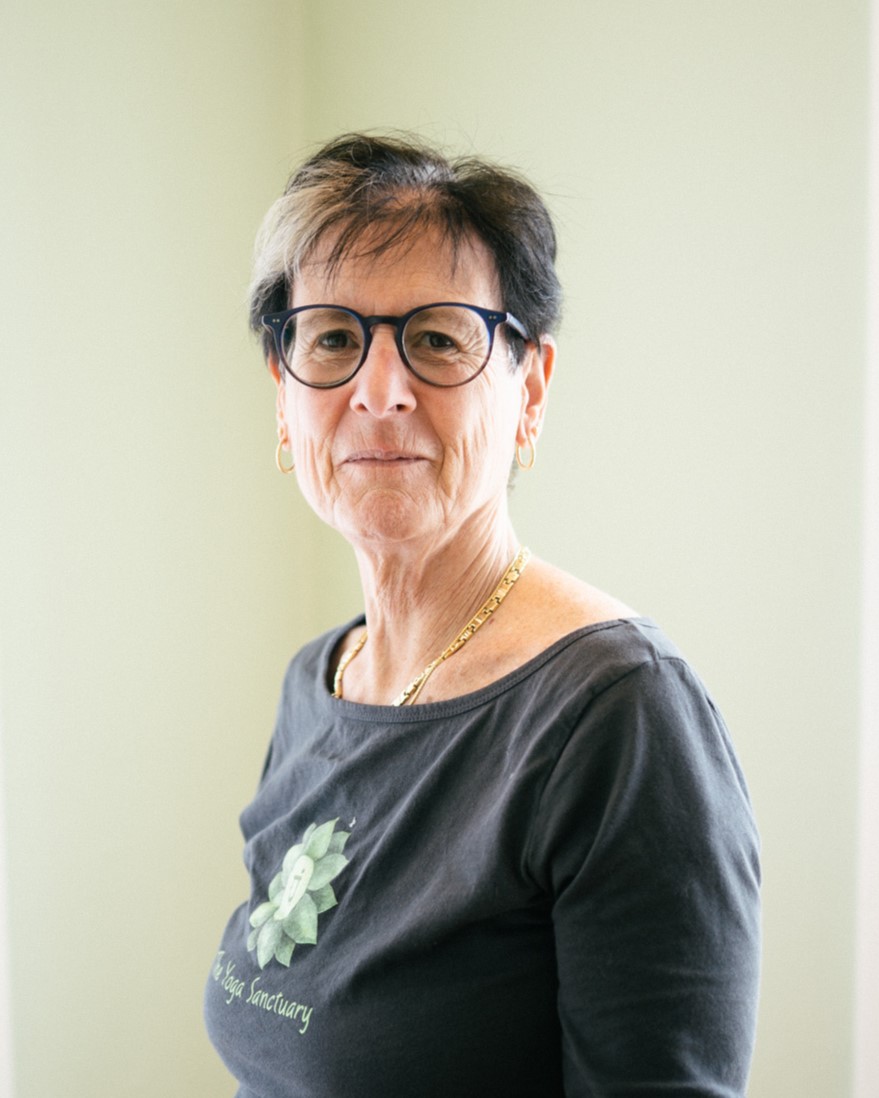 Instructor RYT 500, Yoga Nidra, Substitute teacher
Gillian is originally from the UK and has lived in the US since 2004. Trained as a clinical psychologist, she began practicing yoga in 2013 in recognition of her need to find a more centered, mindful approach to her own life and to assist her in her clinical practice. She quickly recognized that Asana was only one aspect of yoga and decided that further study would be helpful both to her own practice and in her approach to others. Gill completed her teacher training, at The Yoga Sanctuary, in April 2017, and discovered a love of teaching that superseded her love of practicing as a psychologist. She is registered with the Yoga Alliance and intends to pursue further studied to broaden her skills.


---
Amanda Ricker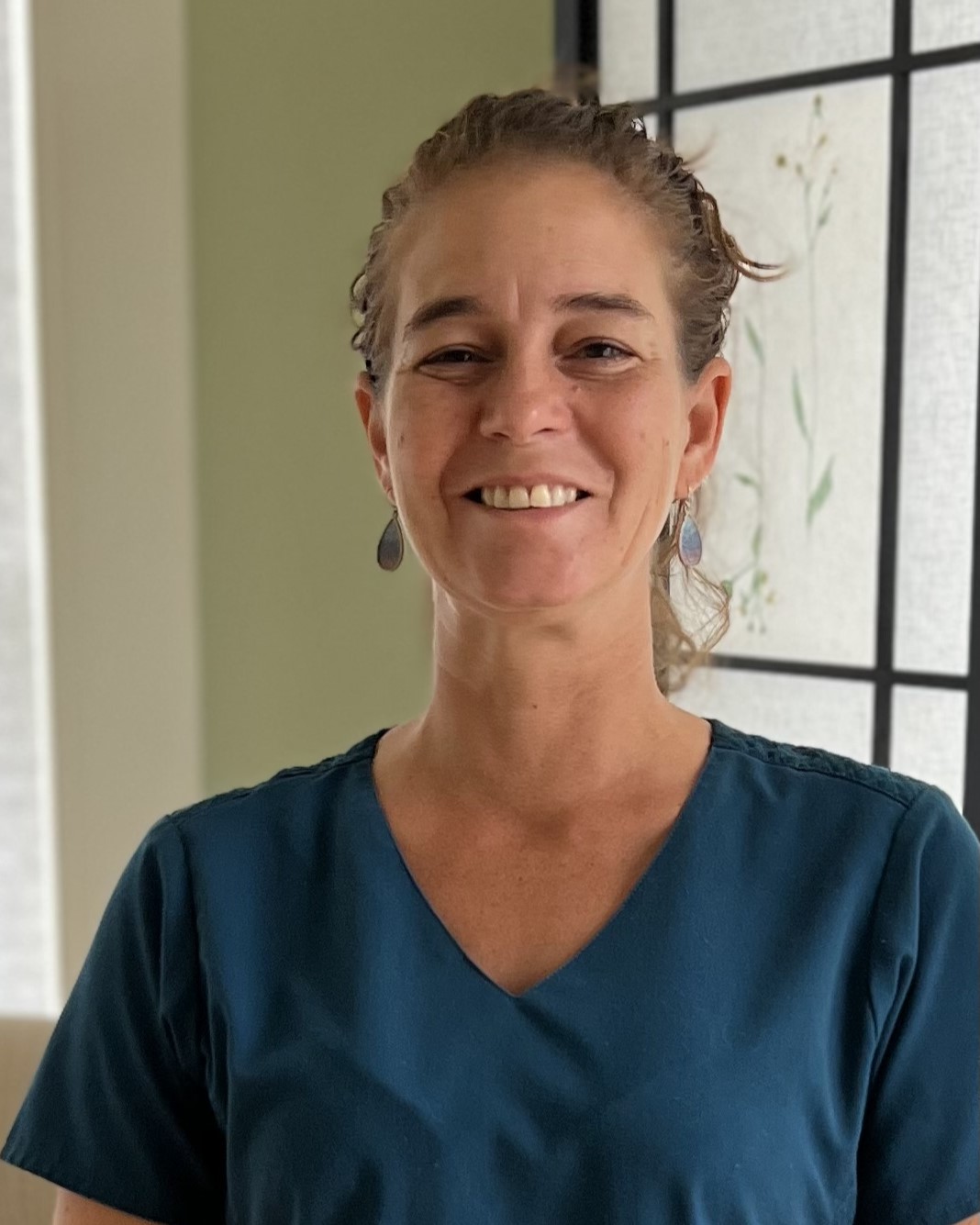 Licensed Massage Therapist, MA89402
Amanda is a Licensed Massage Therapist and a Positive Change Agent. Her desire to inspire others and give back to our communities is driven by her love of people, ALL people. She is an advocate for the homeless community, volunteering with Jesus Loves You Ministry, New Day Church, and Pampering Rose Non-Profit organization. Her passion for children has driven her career, beginning with the YMCA and Supervising Residential Group homes, to owning her own day care. After volunteering in hospice Amanda learned the value of life, and now she lives to share this encouragement with others. Amanda believes our disabilities, trauma, and fears do not define us, and that each and everyone of us matter. She believes we are valuable and necessary to the existence of our future, ALL of us.


---
Crystal Jackson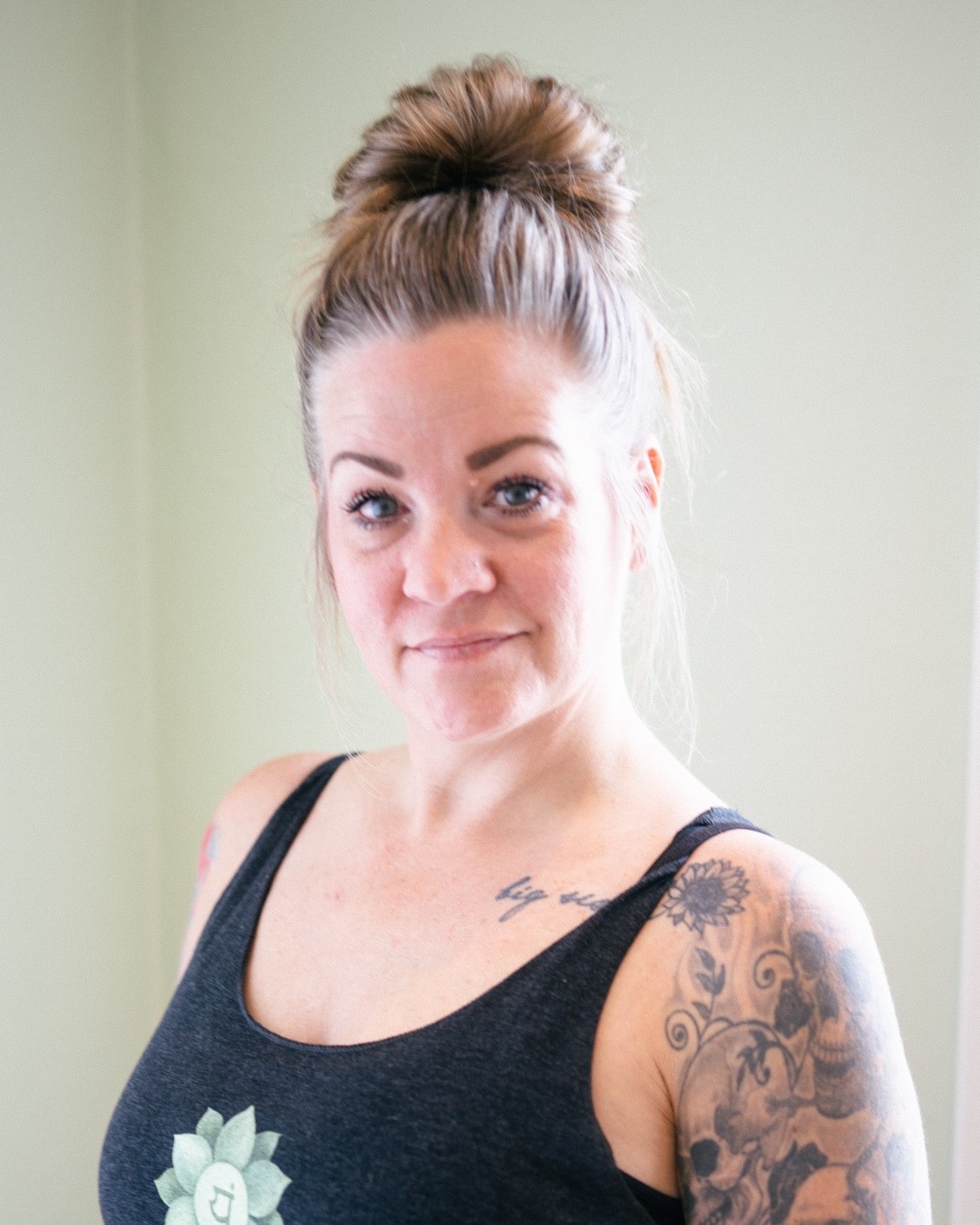 Licensed Massage Therapist, MA99772
Crystal recently moved to Punta Gorda from Maryland, where she owned and operated her own massage practice. Crystal has been an LMT for 7 years. She is highly knowledgeable in several different modalities, including but not limited to Swedish, deep tissue, sports massage, assisted stretching, reflexology, geriatric, and pre-natal massage. Reiki master and Angelic Healing Practioner, she shares a love for human anatomy, kinetics, and the overall well-being and benefits massage offers in sustaining a healthy and active lifestyle.


---
Robin Lee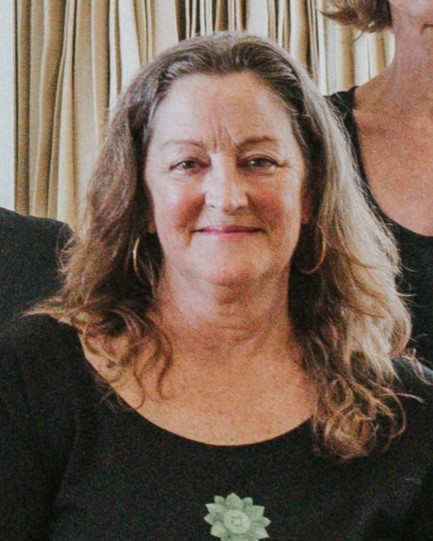 Licensed Massage Therapist, MA80879
Thai Yoga Bodywork, Instructor RYT 200
Robin has over 20 years experience practicing massage therapy after competing her training at the Connecticut Center for Massage Therapy in 1993. She combines techniques from Swedish relaxation, myofascial release, flexology, reiki, and craniosacral therapy to meet the needs of her clients. Robin has completed the Spa Body Wellness course in Manual Lymphatic Drainage training with Dr. Vodder's School. She is also excited to be one class away from obtaining her Neuromescular Therapy Training with Jim Cain at Sarasota School of Massage.
After completing the first and second levels of her Thai Yoga Bodywork training with Ed Cardinal of Sol Intensive Wellness, Robin felt a need to deepen her yoga practice by pursuing her yoga teacher training with Kim Chandler of Innerlight Yoga and Meditation Center in Middletown, Rhode Island.
Using all the knowledge, techniquese, and spititual connection gained from the incredible people she has encountered along her path to wellness, she strives to convey that healing through her bodywork.
Robin feels blessed to join The Yoga Sanctuary team and looks forward to providing healing, heart-centered massage for all interested clients.
Also, Robin would like to thank, with deep gratitude, all her teachers on this journey to healing, balance, and wellness.


---
Vickie Galster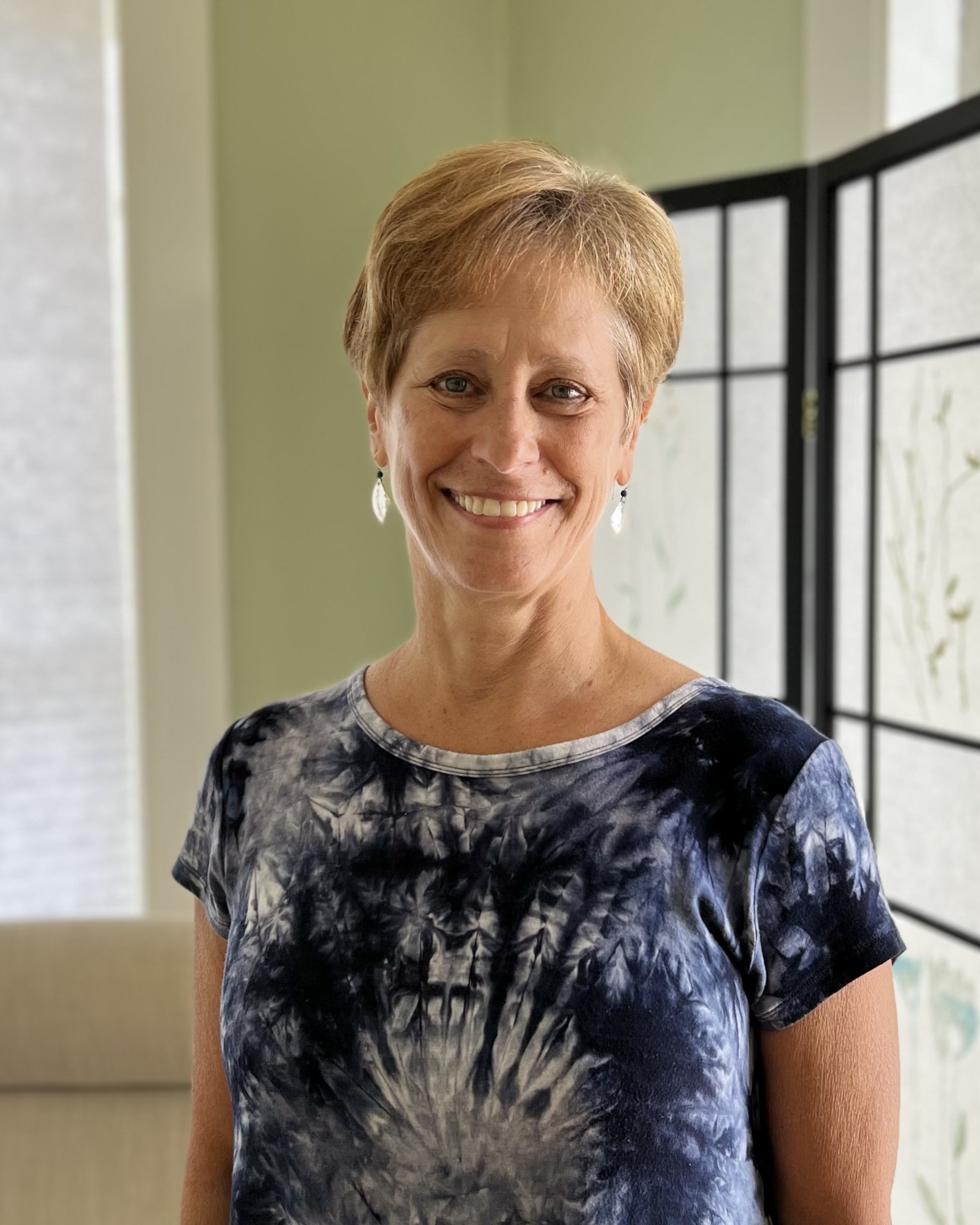 Instructor RYT 200
Health and fitness have always been a big part of Vickie's life. During her career as an "Educator of Disabilities," she kept active both with her kids and in the fitness industry, teaching step aerobics, kettlebell, Pilates, and yoga-based strength and stretch classes for over 25 years. She particularly enjoyed being a student of both Iyengar and Ashtanga styles of yoga. After retirement, she decided to deepen her yoga practice and take part in a Yoga Teacher Training in Rome, NY, and is grateful to Nicole Sherman for guiding her on this new path. Most recently, while spending winters in Florida, she studied under the mentorship of Jennifer French, owner of The Yoga Sanctuary in Punta Gorda, FL, to fully experience growth in mind, body, and spirit. In her teaching, Vickie enjoys gentle approaches to challenging poses and hopes to be the 'spark' that lights her students' practices on fire. She is passionate about empowering students to be their truest selves, and at the same time, she never forgets the most important part–for practitioners to have fun in the process of exploring on the mat.


---
Gary French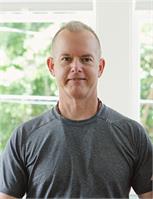 Studio Co-Owner, Instructor RYT 200
Gary has had an on-going meditation practice since first reading Shunryu Suzuki's Zen Mind, Beginner's Mind in 1994. In 2005, he injured his back and began a daily program of yoga to heal, strengthen, and improve flexibility. Then in the summer of 2013, his yogini wife gently nudged him to train for teacher certification with Tias and Surya Little of Prajna Yoga in Santa Fe, New Mexico. Both of whom he continues to study with to this day.  Gary is deeply grateful for The Yoga Sanctuary, its inspirational founder, and all its knowledgeable and dedicated teachers, especially Jennifer, his beautiful, wise, hardworking, loving and very patient wife. He has practiced at The Yoga Sanctuary since 2008.


---
Bonnie Yonker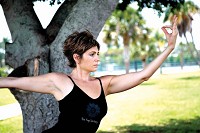 Studio Founder; Teacher Trainer; Instructor E-RYT 200
Bonnie founded The Yoga Sanctuary in 2007 after fourteen years of practice and study with renowned teachers such as Alan Finger and David Swenson. In her eight years as owner of TYS, it grew to become one of the leading yoga centers in Southwest Florida. After becoming a mommy, Bonnie sold the studio in 2015 to allow herself time to focus on her own yoga and her family. She is known for her gentle yet challenging teaching style. While Bonnie finds inspiration everywhere, her most profound and playful inspiration comes from her beautiful daughter, Maya!


---
Gwen Burdick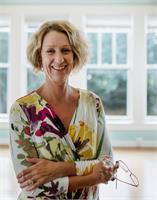 9/23/61 – 7/14/19
In loving memory
Certified Yoga Ed Instructor
Gwen's passion for yoga developed in the early 90s, when she lived and studied at the Himalayan Institute in Pennsylvania for many years. She was initiated in 1991 by Sri Swami Rama, founder of the Himalayan Institute, and she studied the Vedic tradition until Swamiji's death in 1996. After becoming a mom, and being inspired by her two beautiful daughters, she taught yoga to kids in both the private and public school systems. Her enthusiastic and innovative teaching style captured kids of all ages. Gwen went on to study Jyotish (Vedic astrology) through the American Academy of Vedic Art and Science. She authored The Yoga Sanctuary monthly Vedic Sky column and wrote numerous articles and blog posts exploring yoga beyond asana and in the skies. She was an integral part of The Yoga Sanctuary since the very earliest days and will forever be missed.