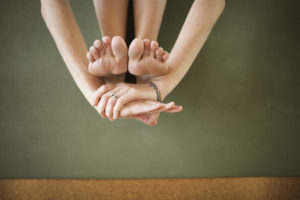 We have designed our pricing structure to accommodate all students of yoga. Class cards are perfect for the once-a-week student. Memberships are great if you plan to come more than once a week.
Yoga Classes
drop-in $15
5 classes (valid 2 months) $65
10 classes (valid 3 months) $120
unlimited month $119
unlimited monthly auto-renew $98 

automatically renews each month (3 month minimum)
cannot be purchased on-line; please contact studio to activate

unlimited annual $980
unlimited annual – 2nd family member $630
New to Yoga Package
(first time students only)
ONE 60-minute private session
PLUS a 5 class package    $108
Wellness Services
ANY 1 hour session: $70
Package of 5 ONE HOUR sessions: $325
Package of 10 ONE HOUR sessions: $600
ANY 90-minute session: $100
Package of 5 90-minute sessions: $475
Package of 10 90-minute sessions: $900
 
Policies
We accept all credit cards, checks and cash for purchases.
Memberships, Packages, and Classes
You may purchase classes and workshops on-line or in the studio.
Unlimited monthly auto-renew has a three month minimum commitment.
Class packages are non-transferable and non-refundable. If your class card happens to expire, simply purchase a new class package (of equal or greater value) and we will roll any unused classes into your new package.
Annual memberships may be frozen one time for up to one month.
We require 10 days written notice to cancel monthly auto-renew packages. They will be cancelled at the end of the current month's billing cycle.
When reserving a class on-line, your reservation is held up to 5 minutes before class start time.
Wellness Services
Wellness Services include private yoga sessions, massage, reiki, marma therapy, and wellness coaching sessions.
Pre-paid wellness services are non-refundable.
12 hour notice is required for cancellation of any wellness service.
Failure to provide notice will result in a $25 cancellation fee.
Workshops
Workshops must be reserved and prepaid upon registration.
Refunds will be given up to 48 hours prior to beginning of workshop. Please note that for visiting instructors, the cancellation policy is 7 days. Refunds will not be given after that time.
Retail
We offer boutique credit or exchange within 14 days with a receipt.
Opened audio and video items are non-returnable and non-exchangeable.
All sale items are final.
Studio Etiquette
Keep voices soft in studio spaces.
Turn cell phones off while in studio spaces.
Please refrain from using perfumes and scented lotions.
Leave shoes in lobby cubbies.
Children and Yoga Classes at TYS
The minimum age for children to participate in general TYS yoga classes is 13. If you are interested in sharing the practice of yoga with your child, The Yoga Sanctuary recommends setting up a private session to explore the practice together with one of our amazing teachers. In this session we can then help to establish if your child is ready to integrate into an adult class.