At The Yoga Sanctuary, we take an integrative, hands-on approach to health and wellness. Our yoga instructors and wellness experts work together to guide your mind and body toward optimal well-being. Complement your yoga practice by giving yourself the gift of relaxation, healing, and transformation.
Pricing:
ANY 1 hour session: $75
Package of 5 ONE HOUR sessions: $350
Package of 10 ONE HOUR sessions: $650
ANY 90-minute session: $108
Package of 5 90-minute sessions: $500
Package of 10 90-minute sessions: $950
Your package can be used for any of our wellness services, giving you the opportunity to experience a variety of sessions!
Yoga One-on-One
Learn yoga the traditional way, directly from teacher to student! Private instruction is a perfect complement to group classes. Whether you are new to yoga, recovering from an injury or illness, or an experienced yogi, private instruction provides a relaxed setting to address your individual goals and needs. Treat yourself to one hour exclusively focused on YOU! Your questions, your needs, your practice.
New to Yoga
It is sometimes intimidating to enter a class for the first time. That is why we have created a 'new to yoga' package designed for the beginner student. This package includes an individual private session along with 5 group classes. Your private session will give you the opportunity to learn yoga specific for your body and mind. The instructor will also use this session to determine the best mix of classes that will suit your needs. Click here to purchase a new to yoga package.
An Experienced Yogi
Private sessions are a great way to explore and deepen your practice. Whether learning headstand, studying yogic philosophy, or developing a home practice, this one-on-one session is customized for YOU!
Recovering from Injury or Illness
Our qualified instructors work with students of all abilities. If you suffer from MS, Parkinson's, anxiety, or are confined to a wheelchair, you can still benefit from the practice of yoga. Let our instructors guide you one-on-one to experience the many healing physical and mental benefits that a yoga practice will bring.
Individual Yoga Nidra Meditation
An individual session of Yoga Nidra allows you to explore in depth sensations, emotions, thoughts and beliefs that are arising in your own personal life. It has been shown scientifically to provide profound benefits and deep insight for people with depression, sleep problems, trauma, chronic pain while improving overall well-being. Through an interactive dyad and guided meditation, you will discover how the thinking mind labels experiences as either positive or negative, helps uncover our defensive strategies and self-defeating patterns, reveals our inner resilience and leads to equanimity.
Massage Therapy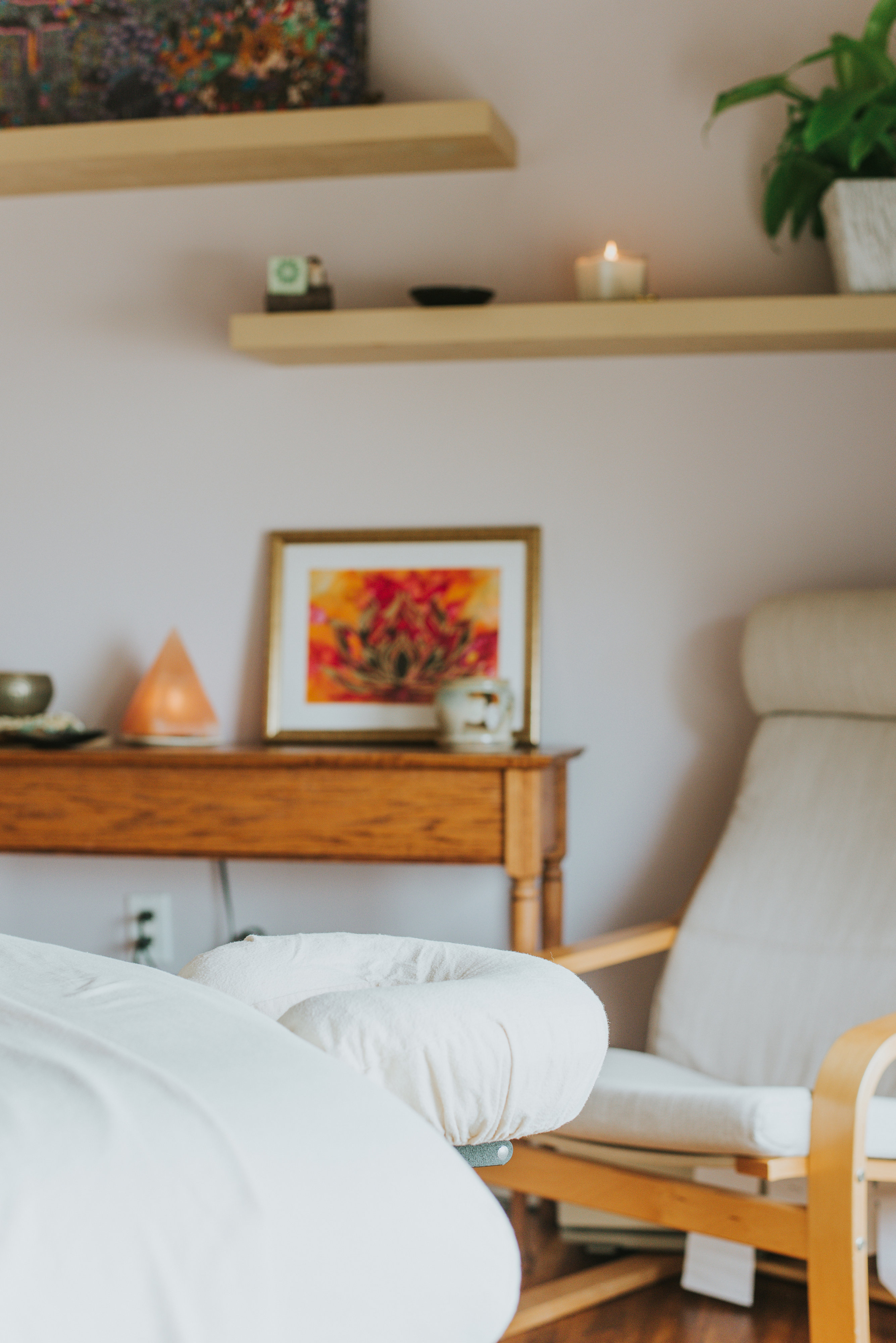 Integrative Personalized Massage: In The Yoga Sanctuary's approach to massage, the therapist customizes the session to the individual client. After a short consultation, your therapist will adjust their approach to suit wherever you are on any given day. Included in the modalities employed are Swedish massage, Deep Tissue massage, Neuromuscular Therapy, Medical and Therapeutic Massage, as well as simple Ayurvedic Techniques (Marma Point Therapy).
CranioSacral Therapy (CST): CST is a form of gentle and non-invasive bodywork utilizing light-touch techniques. Craniosacral Therapy helps release tensions deep in the body allowing your entire body to relax and self-correct. By releasing restrictions in the craniosacral system there is an improvement in the functioning of the central nervous system encouraging a deep sense of relaxation and well-being. Craniosacral Therapy can be a great resource for people who experience pain, burnout, headaches, stress and tension-related disorders, fibromyalgia, post-traumatic stress disorder and many other conditions.
Marma Chikitsa (Therapy): An Ayurvedic technique that utilizes the body's vital energy points for healing of body, mind, and spirit. By applying gentle pressure to the marma points pranic flow is stimulated, and energetic stagnation unblocked thus calming the mind, while reducing stress and tension. This technique can be combined with the Integrative Personalized Massage or as a session on its own.
MM33789
Additional services offered within The Yoga Sanctuary
Rebekkah Grossman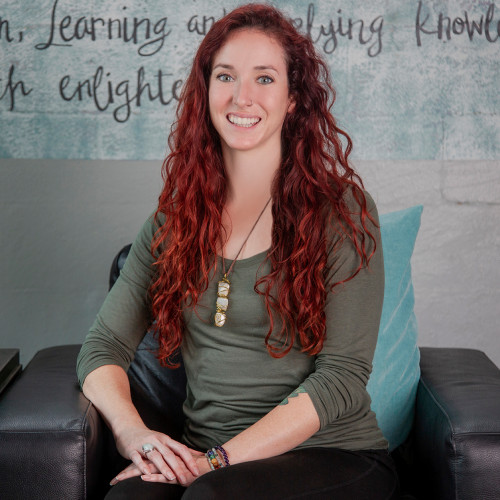 , LCSW, RYT:
Rebekkah is a licensed therapist and her passion is combining her knowledge of Eastern and Western healing modalities to create a unique therapeutic experience. She understands the importance of both the mind and body in the healing process. Sessions with her may include techniques to let go of things no longer serving you and explore unhealthy habits and thought patterns holding you back. Her specialties include working with adults who have anxiety, depression, low self-esteem and/or have experienced trauma.
You can connect and book directly with Rebekkah here: RebekkahGrossman.com