At The Yoga Sanctuary, we take an integrative, hands-on approach to health and wellness. Our yoga instructors and wellness experts work together to guide your mind and body toward optimal well-being. Complement your yoga practice by giving yourself the gift of relaxation, healing, and transformation.
Pricing: 
ANY 1 hour session: $70
Package of 5 ONE HOUR sessions: $325
Package of 10 ONE HOUR sessions: $600
ANY 90-minute session: $100
Package of 5 90-minute sessions: $475
Package of 10 90-minute sessions: $900
Your package can be used for any of our wellness services, giving you the opportunity to experience a variety of sessions!
Private Classes
Learn yoga the traditional way, directly from teacher to student! Private instruction is a perfect complement to group classes. Whether you are new to yoga, recovering from an injury or illness, or an experienced yogi, private instruction provides a relaxed setting to address your individual goals and needs. Treat yourself to one hour exclusively focused on YOU! Your questions, your needs, your practice.
New to Yoga
It is sometimes intimidating to enter a class for the first time. That is why we have created a 'new to yoga' package designed for the beginner student. This package includes an individual private session along with 5 group classes. Your private session will give you the opportunity to learn yoga specific for your body and mind. The instructor will also use this session to determine the best mix of classes that will suit your needs. Click here to purchase a new to yoga package.
An Experienced Yogi
Private sessions are a great way to explore and deepen your practice. Whether learning headstand, studying yogic philosophy, or developing a home practice, this one-on-one session is customized for YOU!
Recovering from Injury or Illness
Our qualified instructors work with students of all abilities. If you suffer from MS, Parkinson's, anxiety, or are confined to a wheelchair, you can still benefit from the practice of yoga. Let our instructors guide you one-on-one to experience the many healing physical and mental benefits that a yoga practice will bring.
Massage Therapy & More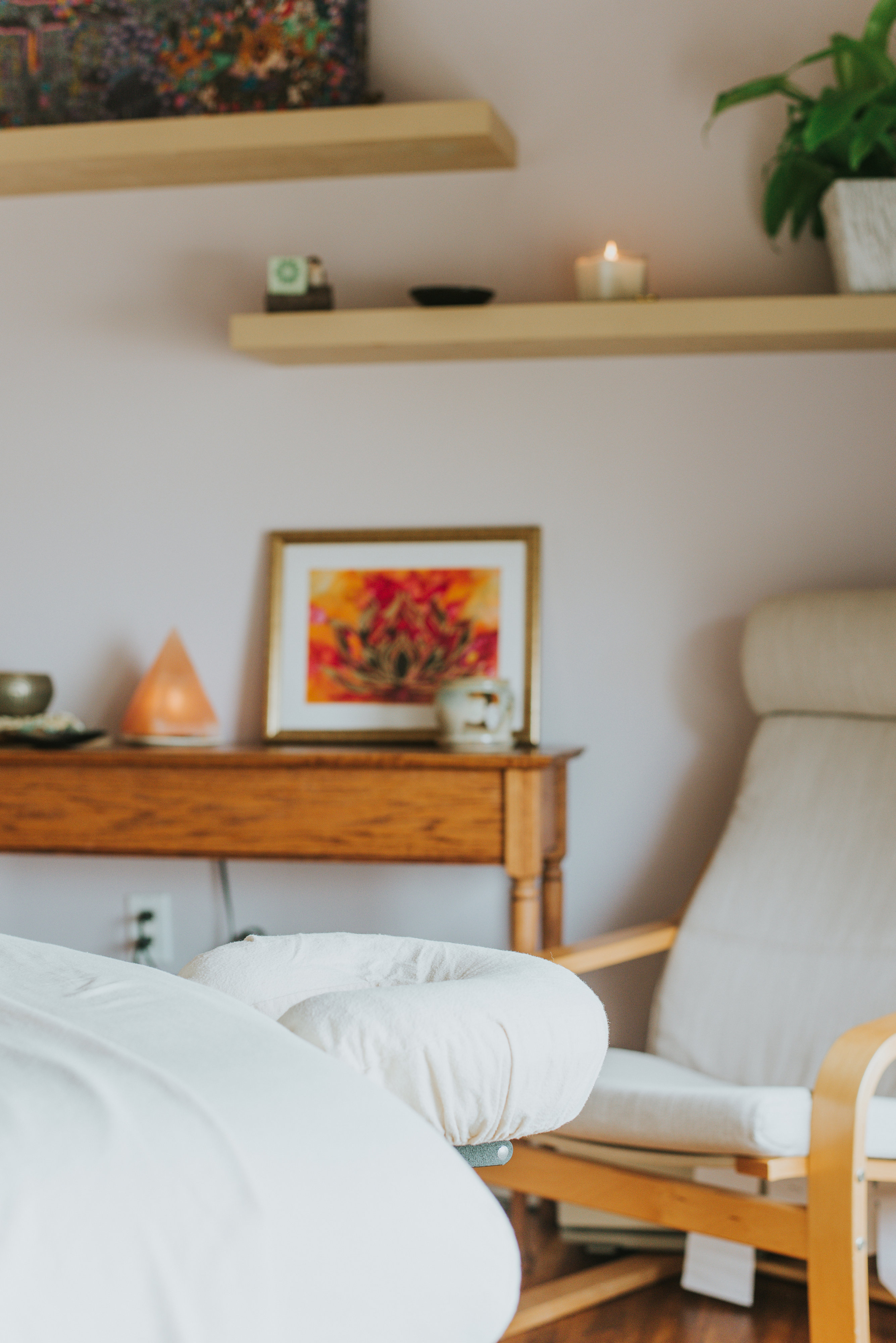 Integrative Personalized Massage: In The Yoga Sanctuary's approach to massage, the therapist customizes the session to the individual client. After a short consultation, your therapist will adjust their approach to suit wherever you are on any given day. Included in the modalities employed are Swedish massage, Deep Tissue massage, Neuromuscular Therapy, and simple Ayurvedic Techniques (Marma Point Therapy).
Reiki: An alternative healing modality. The Reiki practitioner gently places their hands on or near your body to activate energy flow that moves wherever healing is most needed. Reiki energy can affect one on the physical, emotional, mental, and spiritual levels.
Marma Chikitsa (Therapy): An Ayurvedic technique that utilizes the body's vital energy points for healing of body, mind, and spirit. By applying gentle pressure to the marma points pranic flow is stimulated, and energetic stagnation unblocked thus calming the mind, while reducing stress and tension. This technique can be combined with the Integrative Personalized Massage or as a session on its own.
Thai Massage: A whole-body technique that combines gentle stretched, breathing practices, acupressure and soothing rocking. Done fully clothed on a floor mat. Thai massage works with the muscles, bones, and joints, improving circulation and increasing flexibility and range of motion. Done in 90-minute sessions only.
MM33789
Wellness Coaching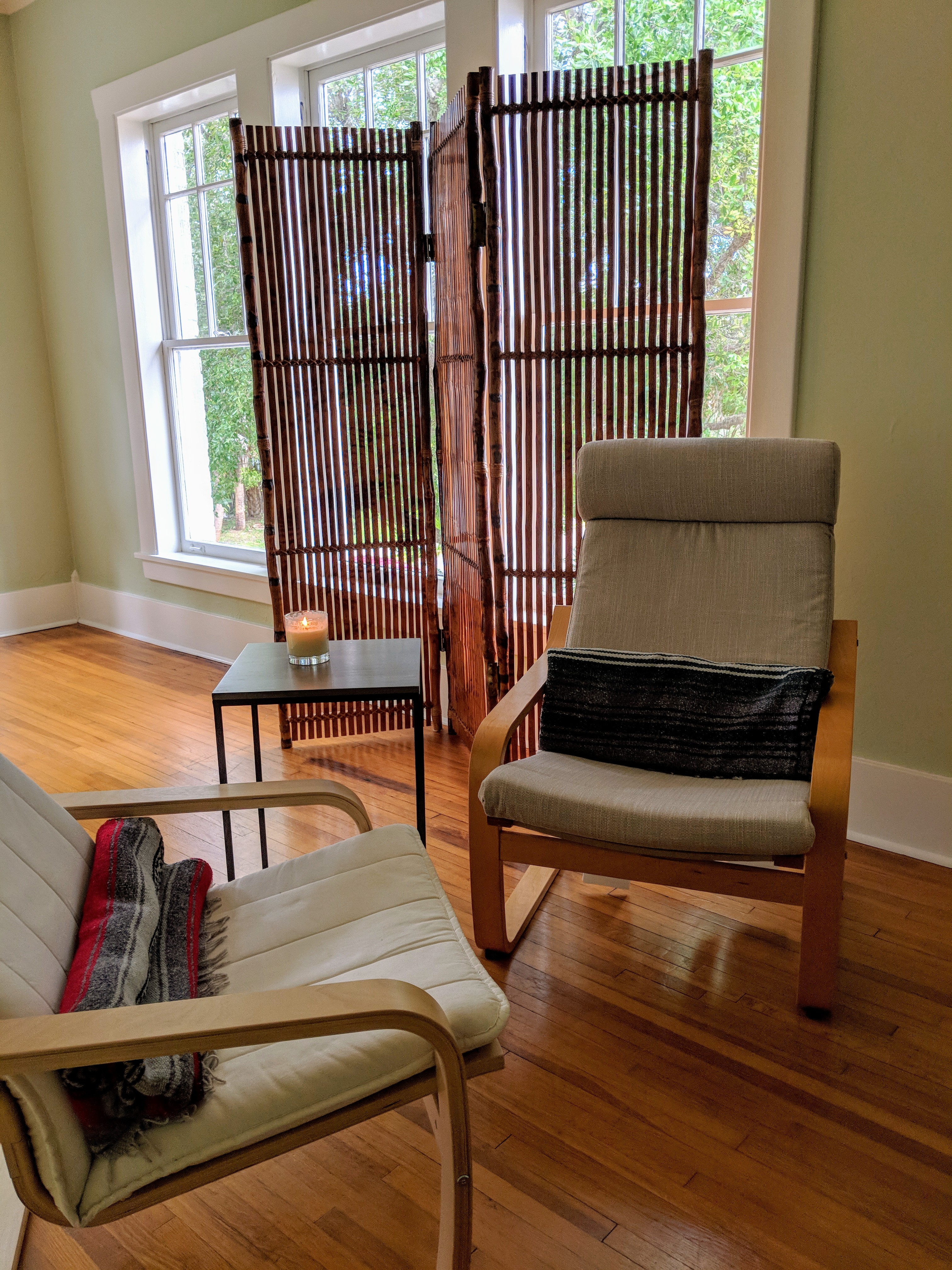 Wellness Coaching: Customized for your needs, Wellness Coaching supports you in making gradual, sustainable changes that will nourish your mind and body. Through education on wellness topics, empathetic conversation, and gentle accountability you will be guided and supported to set and accomplish your wellness goals. Christie Rosen, our in-house Wellness Coach, will help you to let go of stress, cultivate self-compassion and create healthy habits so you can be your best self.
Book your appointment by calling the studio today at 941.505.YOGA (9642).
Please complete this **Wellness Session Intake Form** and bring – completed – with you to your first session.
For your convenience, sessions can be done via Skype or Facetime for a small additional fee. Please inquire if interested.