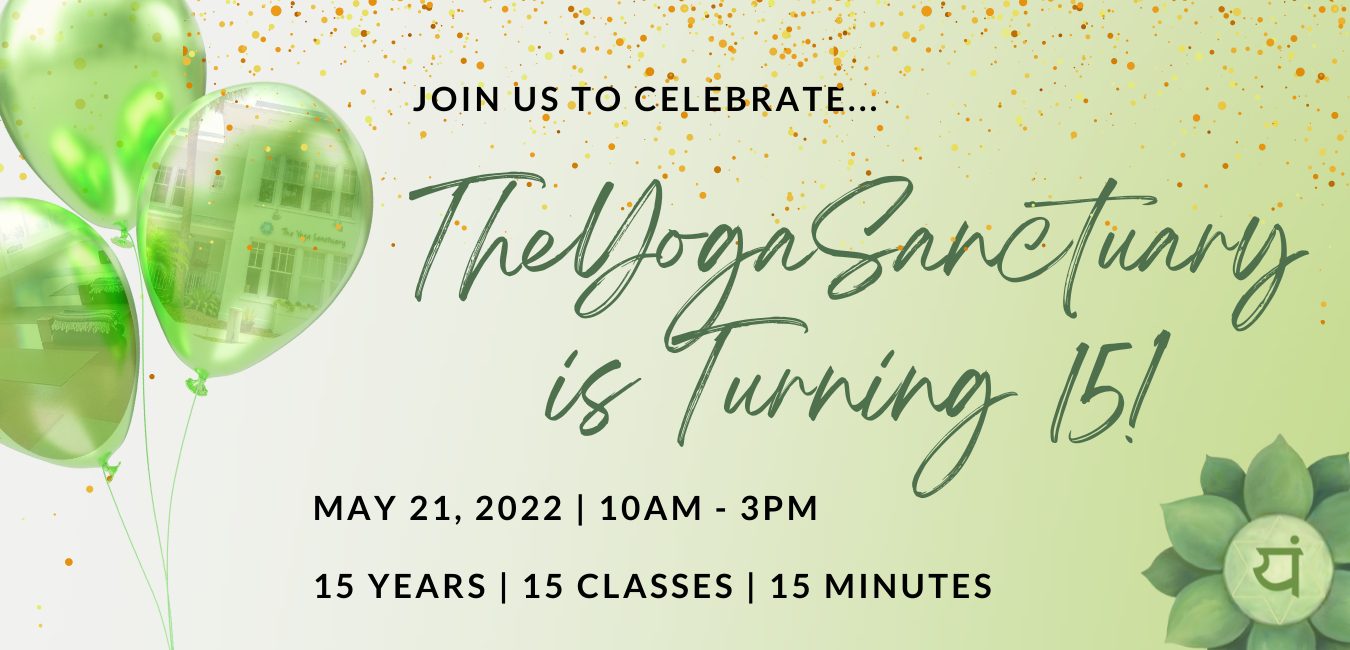 It's an Anniversary Open House Celebration
& YOU are invited!
To celebrate, we'll be opening our doors for a full day of fun. And as a special honor to this 15 year milestone, we'll be offering 15 mini-classes, all 15 minutes each. Bring your friends, your family, or a neighbor. Throughout the day, you can participate in one of the many mini-yoga classes being offered, meet others in the community, and learn about the types of yoga and healing modalities The Yoga Sanctuary offers. Or just enjoy some organic tea and delicious snacks as you browse the studio and TYS boutique. There will be lots of Open House discounts on both services and retail, as well as some fun giveaways and raffle prizes!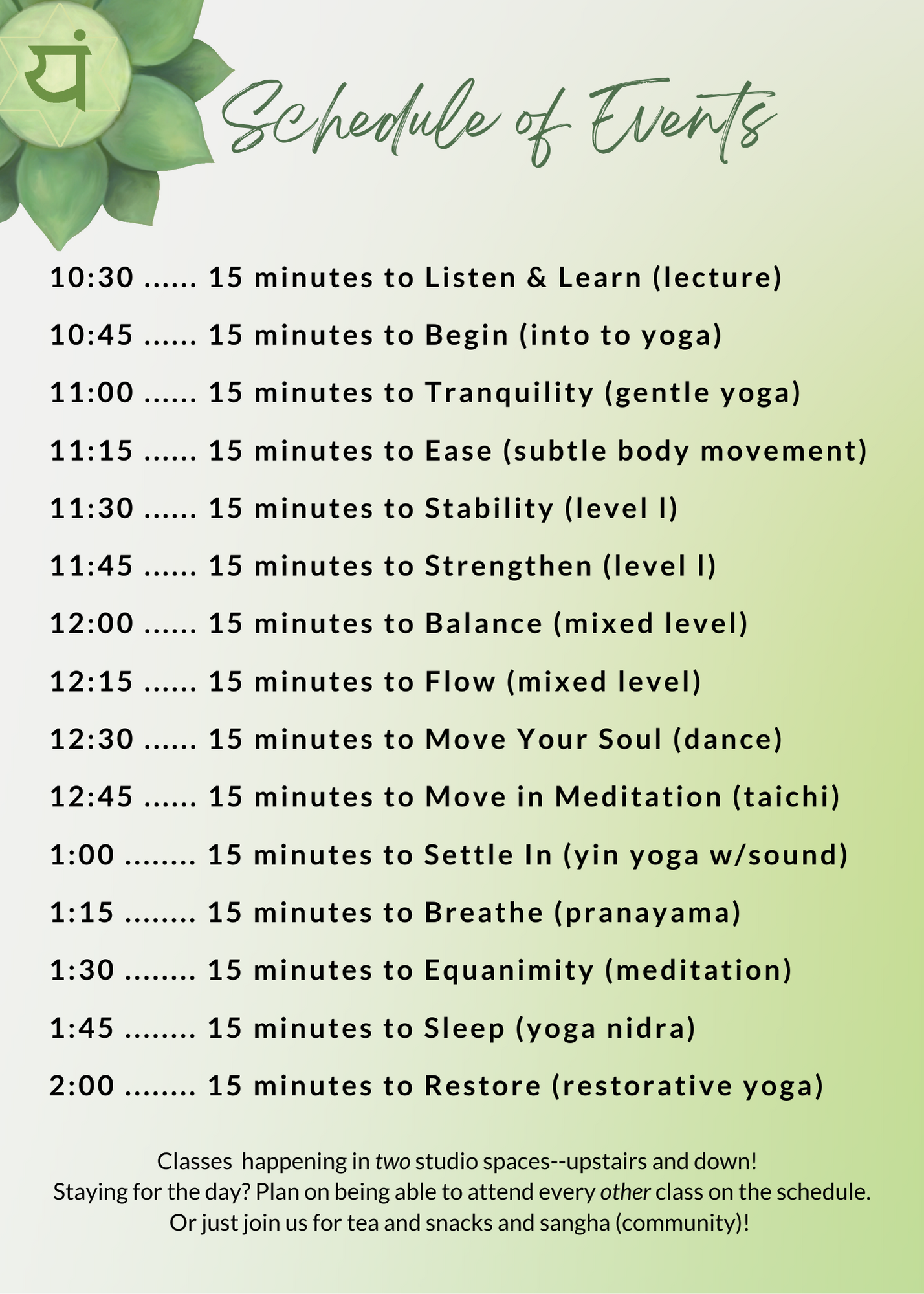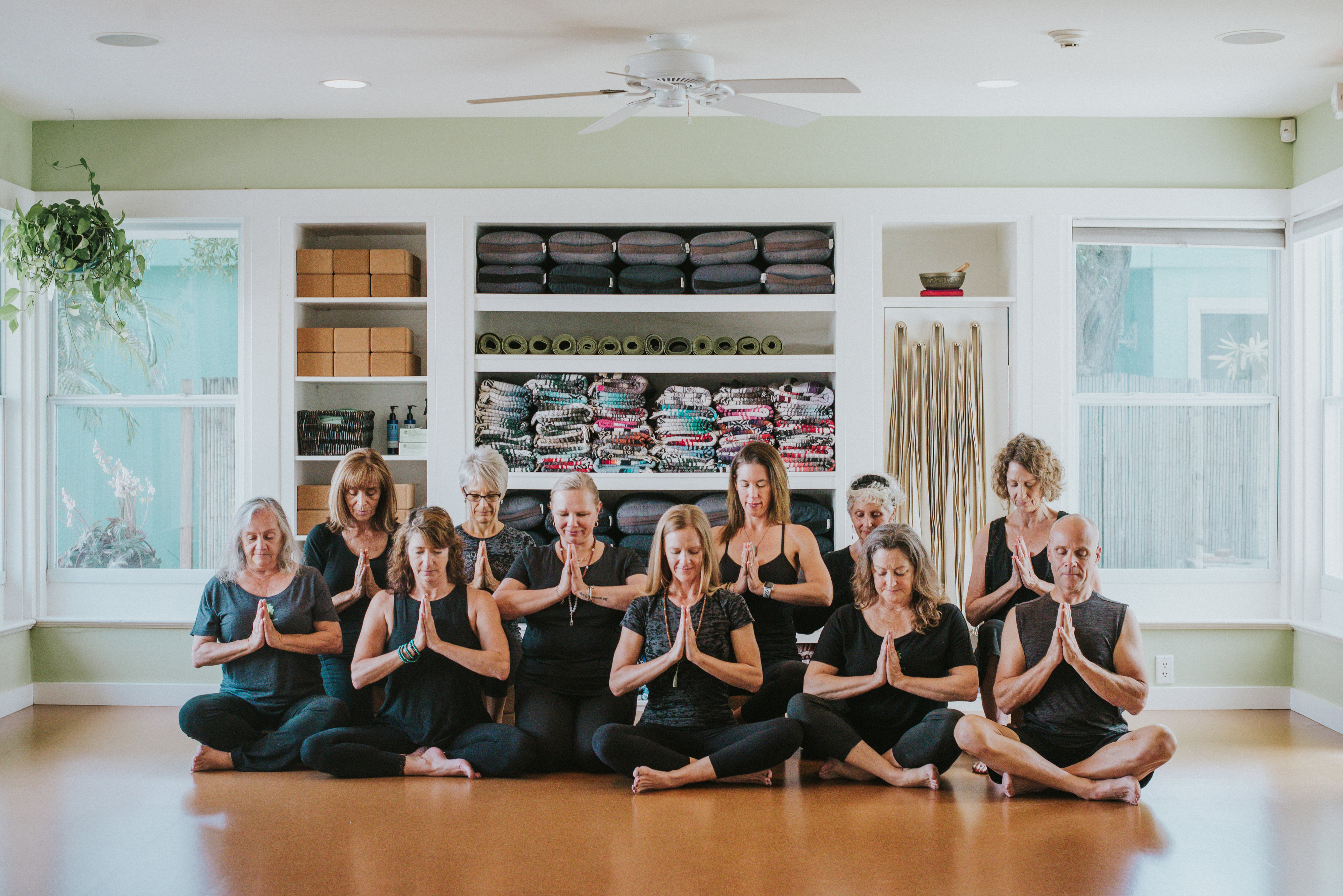 Share Your Story with Us!
It has been an honor and a blessing to be part of this amazing community. But without YOU, there would be no TYS. So many of you have been with us from the very start, and so many more of you have found us somewhere along your own yoga journey. Whether our journeys merged and our paths crossed in 2007 or not until only just weeks ago, we would love to hear your story. How did you find your way to The Yoga Sanctuary? What brought you through the door? What were your first impressions and what has kept you coming back?
We're in the midst of writing the TYS story and building a page to share it with you. If you'd like to be part of this published story, click the link below!
Share YOUR TYS story with us!