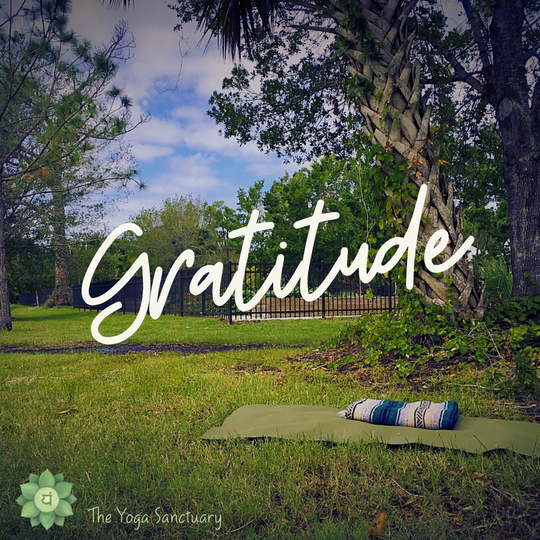 As Thanksgiving nears, the mind and heart are invited to consider gratitude, the emotion of expressing appreciation. This week, we become more aware of the people, things, and situations for which we are thankful. The practice of cultivating gratitude is part of the science of positive psychology. Studies have found that gratitude can increase levels of well-being and happiness in those who cultivate it.
But we don't need science to prove that gratitude feels good. Sit for a moment and think about the things you are most grateful for. The things that first come to mind might be family, close friends, a stable career, fulfilling activities, a comfortable home, or good health. Feeling grateful for these things brings about a sense of happiness and fulfillment. When cultivating gratitude, this is a great place to start.
Now, let's take the practice one step further: Once you've experienced gratitude for those things most dear to you, begin to expand your gratitude to those things you might not consider as deserving much thanks. You might be grateful that the grocery store is close to your home. Or, you might cultivate gratitude when you finish a yoga class, being thankful to yourself for giving the time and space to practice. Giving thanks for these everyday events will help you to notice the small things you might usually take for granted.
Next, take your cultivation of gratitude to the next level: Try to be thankful for the not-so-pleasant things in life. You might be thankful for that fifth red light (in a row!), because it helped you cultivate patience, and possibly saved you from an accident. Or, you might be thankful for that overly talkative relative, because you know that, despite the excessive chattiness, she would be there for you if you needed her. In your yoga practice, cultivate gratitude for your most nemesis of poses. Be thankful for the lessons the asana brings you, or for those lessons that have not yet revealed themselves. This will help deepen your practice.
Cultivating gratitude for the little things, the big things, and the difficult things, has the potential to change your perspective in a very positive way. Many experts recommend maintaining a gratitude journal, a notebook in which you record the things you are grateful for each day. You could also make it a habit to share with your family the things you are thankful for each night at dinner, taking your Thanksgiving tradition into the rest of your year.