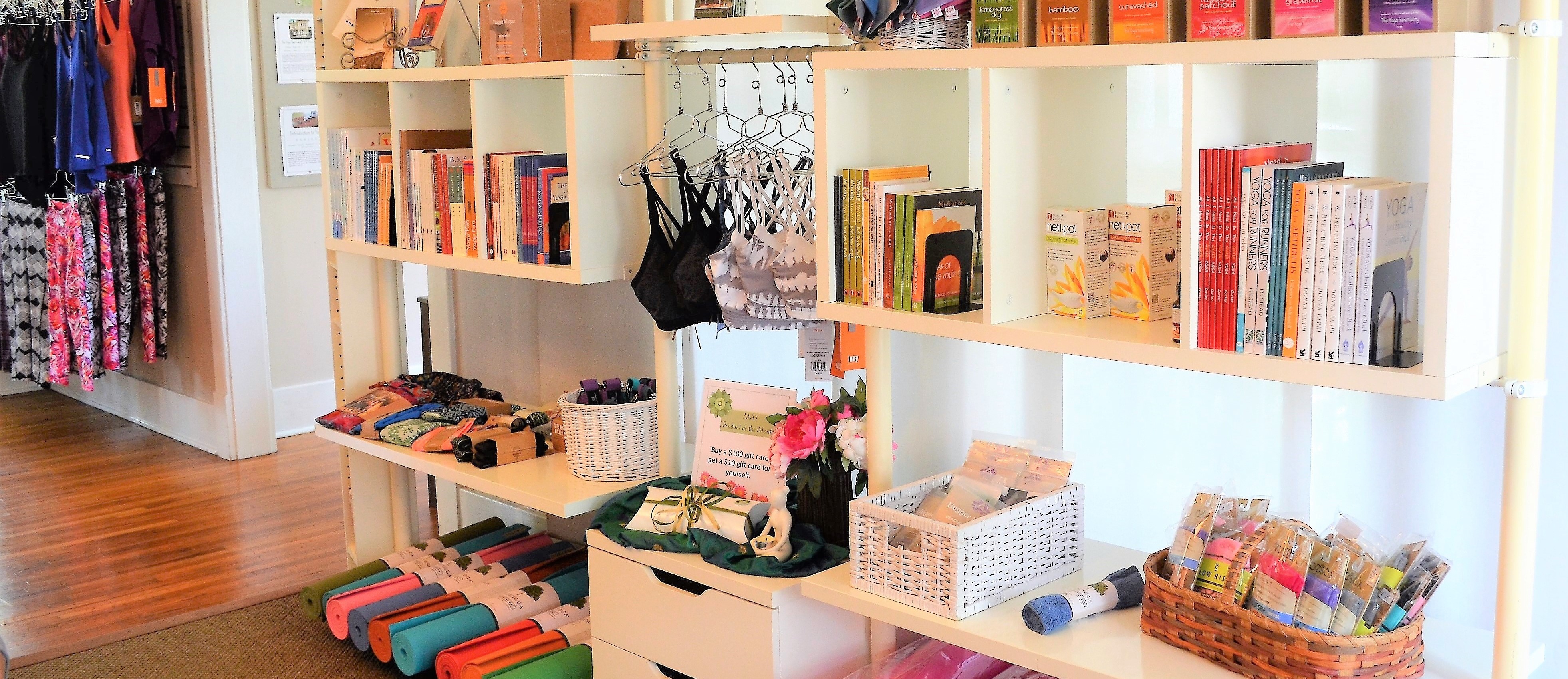 ​The Yoga Sanctuary Boutique is a hidden treasure for the yoga practitioner. The Boutique was opened in August 2007 to offer Punta Gorda a place to purchase fun and innovative clothing. Just as we keep our studio "green," we have also maintained a promise to keep 50% of our inventory sustainable and/or organic. Over time, we slowly added all of the essential items for your yoga practice including eco-yoga mats, blocks, bolsters, books, and the list goes on. During the holidays, we'll bring in fun and thoughtful items that are perfect for the yogi or yogini on your gift list! And if you need something that we don't have, we are happy to special order it for you. Keep scrolling to see what else in happening in the TYS Boutique!
Give the Gift of Yoga… to a friend, to yourself, to anyone!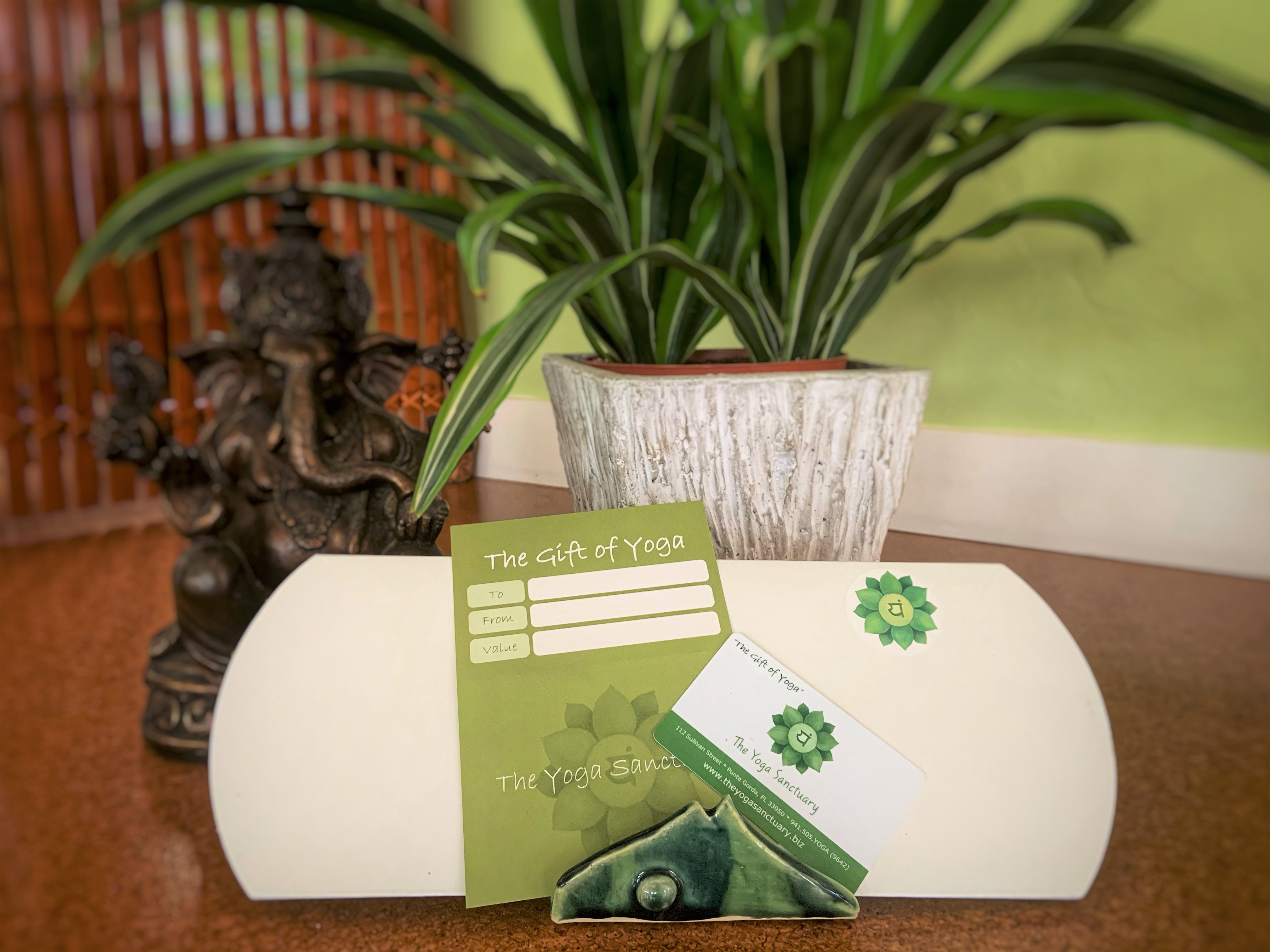 Gift cards are a great way to support someone's yoga practice or the just the thing to get them on their way! A gift card to The Yoga Sanctuary can be used for any of our products or services and can be purchased in any amount. So treat your friend, your family member, yourself to a yoga class, a massage, a wellness consult, even a new mat or outfit! Whatever we have to offer, a gift card can be used towards it!
Partnerships
The Yoga Sanctuary Boutique is excited to announce our latest addition to all that we offer – online partnerships! We have teamed up with a select few companies that we love and hope to continue to add more in order to support you in your practice and online shopping experience. We are so grateful to these companies that have set up ways for all of us to support and sustain local business during this time.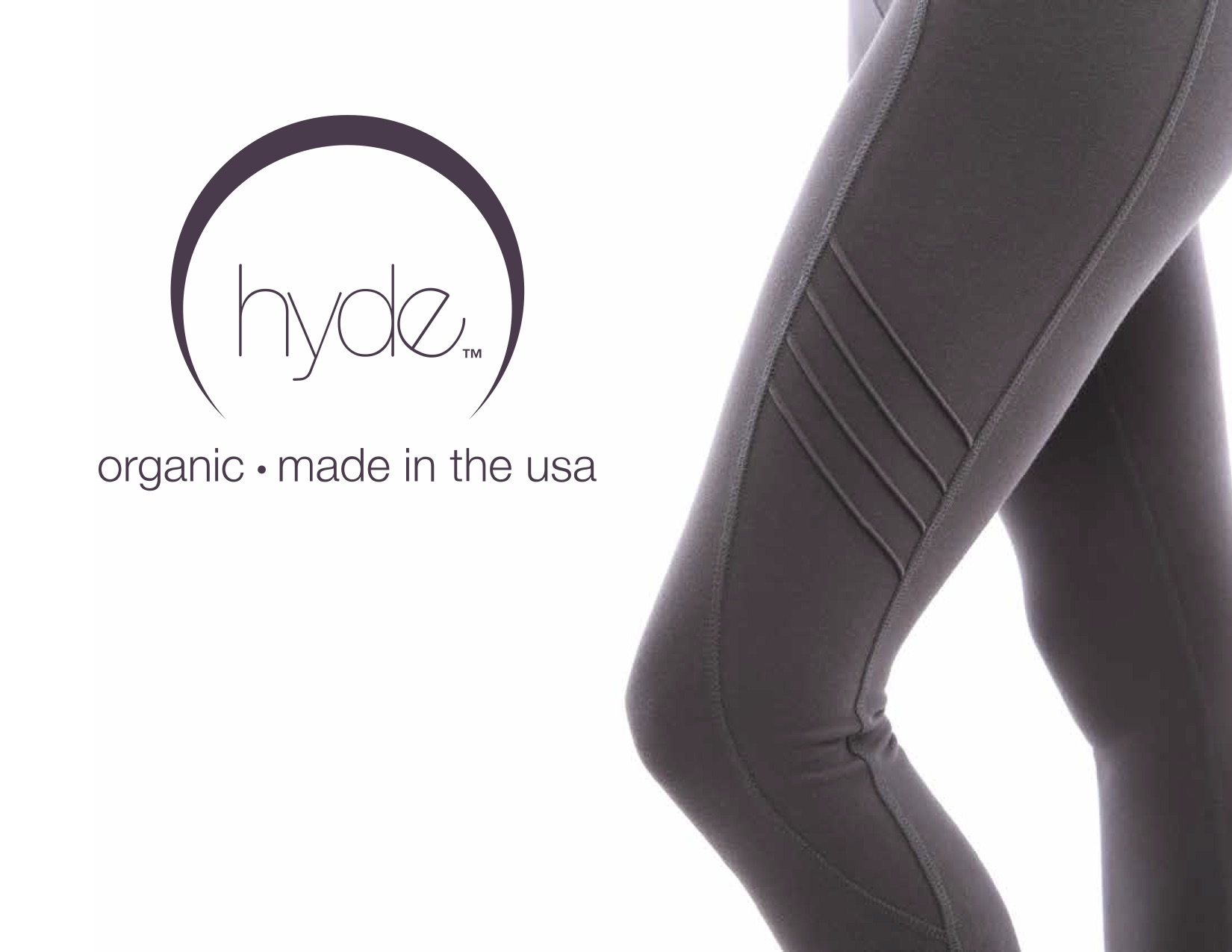 Hyde is an small, independent, woman-owned business that has created a line of well made – in the USA – yoga attire. Their products are long lasting, soft, breathable, and comfortable. They are environmentally conscious and use only certified organic cotton. Perfect for home practice, for studio practice, and for out in the world!
How to Shop:
Click here: Hyde * Organic * Made in the USA and explore the amazing line of organic cotton yoga wear that they have to offer. When you are ready to check out, simply use theyogasanctuary as your check out code. The Yoga Sanctuary will then receive 20% of your purchase!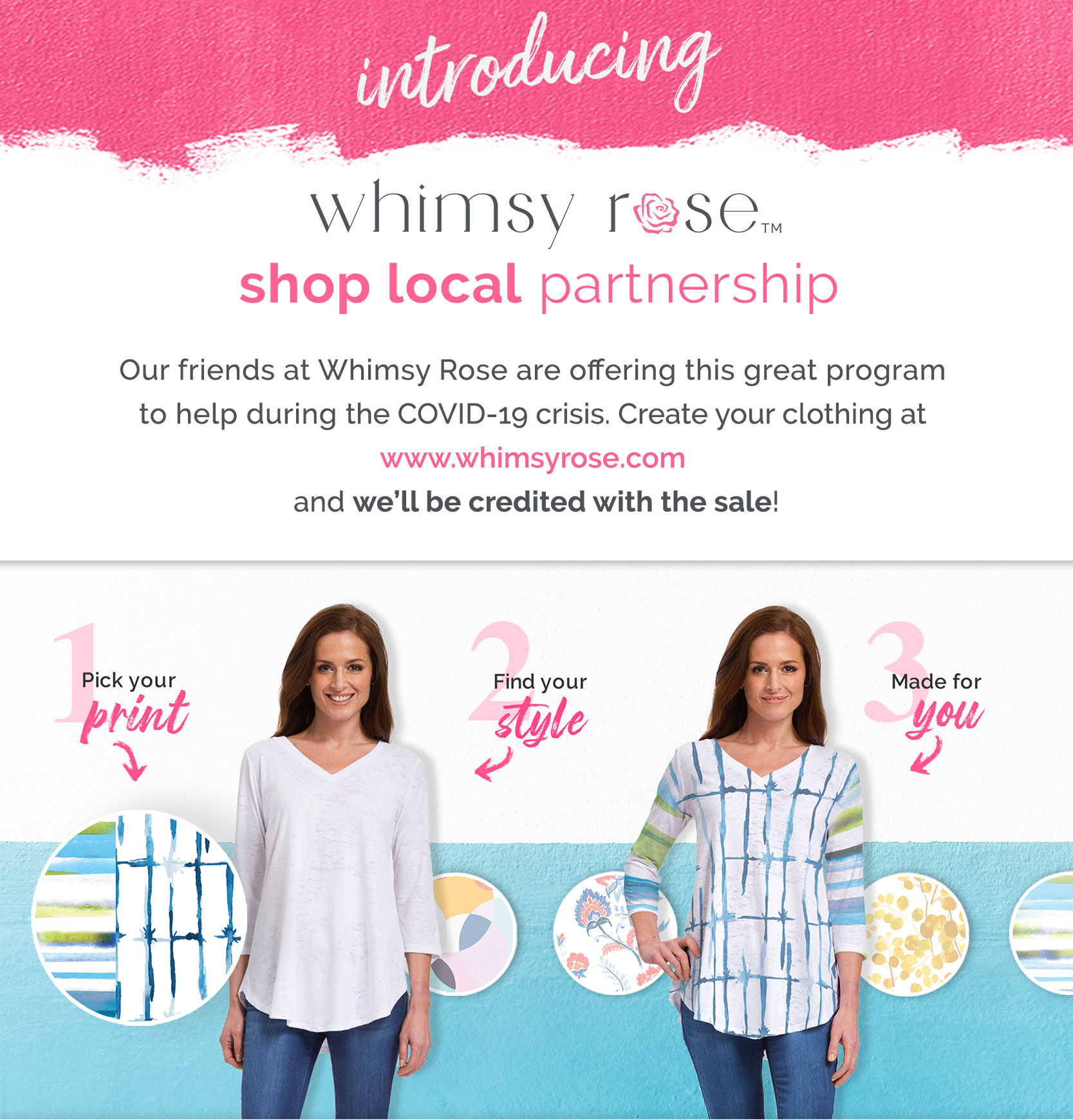 Whimsy Rose is a truly unique company and long-time favorite of many at The Yoga Sanctuary.  With this partnership, you get to choose your print, choose your style, and play a part in the overall design of your your piece! Remarkable quality, exceptional fit, and irresistible style, all with a touch of Whimsy, this line is also made in the USA. Be sure to check out the newest limited edition Shop Local Prints created specifically for this program!
How to Shop:
Click here: Whimsy Rose *Shop Local Partnership* and explore the fun and whimsy-filled line of styles and prints available to you. When you are ready to check out, simply use The Yoga Sanctuary when checking out and we will be credited with the sale!
TYS Boutique Hours:
Mon – Thurs: 8am – 4pm, Fri: 9:30 – 2pm; or 30 minutes prior to and following every class on schedule.
PLEASE NOTE: Due to the current situation with COVID-19, the TYS Boutique has adjusted hours. Please contact us at info@theyogasanctuary.biz to check on hours, coordinate purchases, and pick-up or delivery.
Policies:
We offer boutique credit or exchange within 14 days with a receipt.
Opened audio and video items are non-returnable and non-exchangeable.
All sale items are final.