The Yoga Sanctuary's Yoga Teacher Training Program
200-Hour Yoga Alliance ® Teacher Training Program: December 2022 – April 2023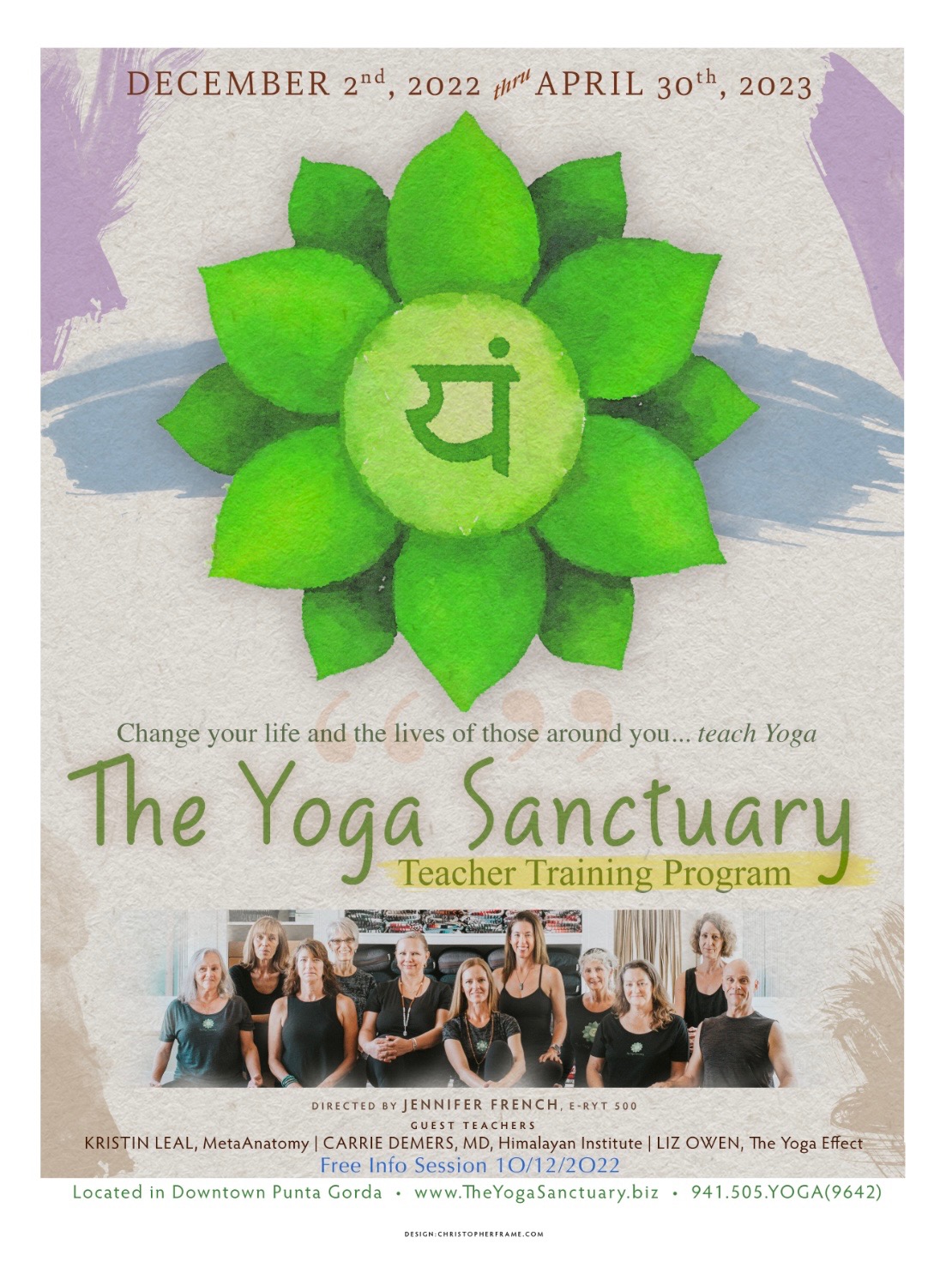 "If you want to learn something, read about it.
If you want to understand something, write about it.
If you want to master something, teach it."
~ Yogi Bhajan
Change your life and the lives of those around you…
Teach yoga.
Here at The Yoga Sanctuary, we know that there is a myriad of reasons for why people begin a yoga practice, all of them deeply personal. With that understanding, it is our mission to share our passion of yoga with the community by providing a warm, safe environment to develop the tools needed to incorporate yoga into everyday life. We also know that sometimes, as one's practice grows, the desire to learn even more, dive deeper, and share this profound practice with others begins to awaken. This is when it is time to explore a Yoga Teacher Training Program.
The Yoga Sanctuary 200-Hour Yoga Teacher Training (YTT) Program offers a unique, integrated approach to studying, practicing, and teaching yoga. Through our training you will develop a solid foundation of yoga philosophy, anatomy, and asana. As you cultivate your own practice, you will gain the tools needed for teaching a safe, fun, and effective yoga class, all while gaining a better understanding of yourself along the way.
The Yoga Sanctuary Teacher Training has several exceptional aspects:
Practical teaching experience: You will begin learning how to teach from the first days of the program, slowly adding to your skills over the weeks we are together to eventually teach a live, full length yoga class to the community.
One-on-one mentoring from a practicing teacher: You will have the opportunity to learn directly from one of The Yoga Sanctuary's experienced and knowledgeable team of teachers as your individual mentor.
Study with leading guest teachers who are all specialists in their fields: Kristin Leal (MetaAnatomy), Dr. Carrie Demers (Ayurveda), and Liz Owen (Anatomy) among others. Each help guide you through different levels of teaching methodology, philosophy, anatomy, and asana.
Business coaching: Learn the ins and outs of how to market yourself to your community as a yoga teacher, combining yoga ethics with a business mind.
Upon completion of this Program, you will have a deeper understanding and mastery of your home practice and be fully confident and capable to teach yoga. TYS Yoga Teacher Training is ideal for aspiring teachers, health practitioners, and students who want to simply deepen their individual practice and study of yoga.
Faculty & Guest Teachers
The Yoga Sanctuary Teacher Training Program is directed by Jennifer French, owner of The Yoga Sanctuary and Yoga Alliance Registered Instructor (E-RYT) with over fifteen years and ten thousand hours of teaching experience. Our Teacher Training faculty also includes local RYT Yoga Instructors and world-renowned guest instructors to offer students one of the best Training Programs in Southwest Florida.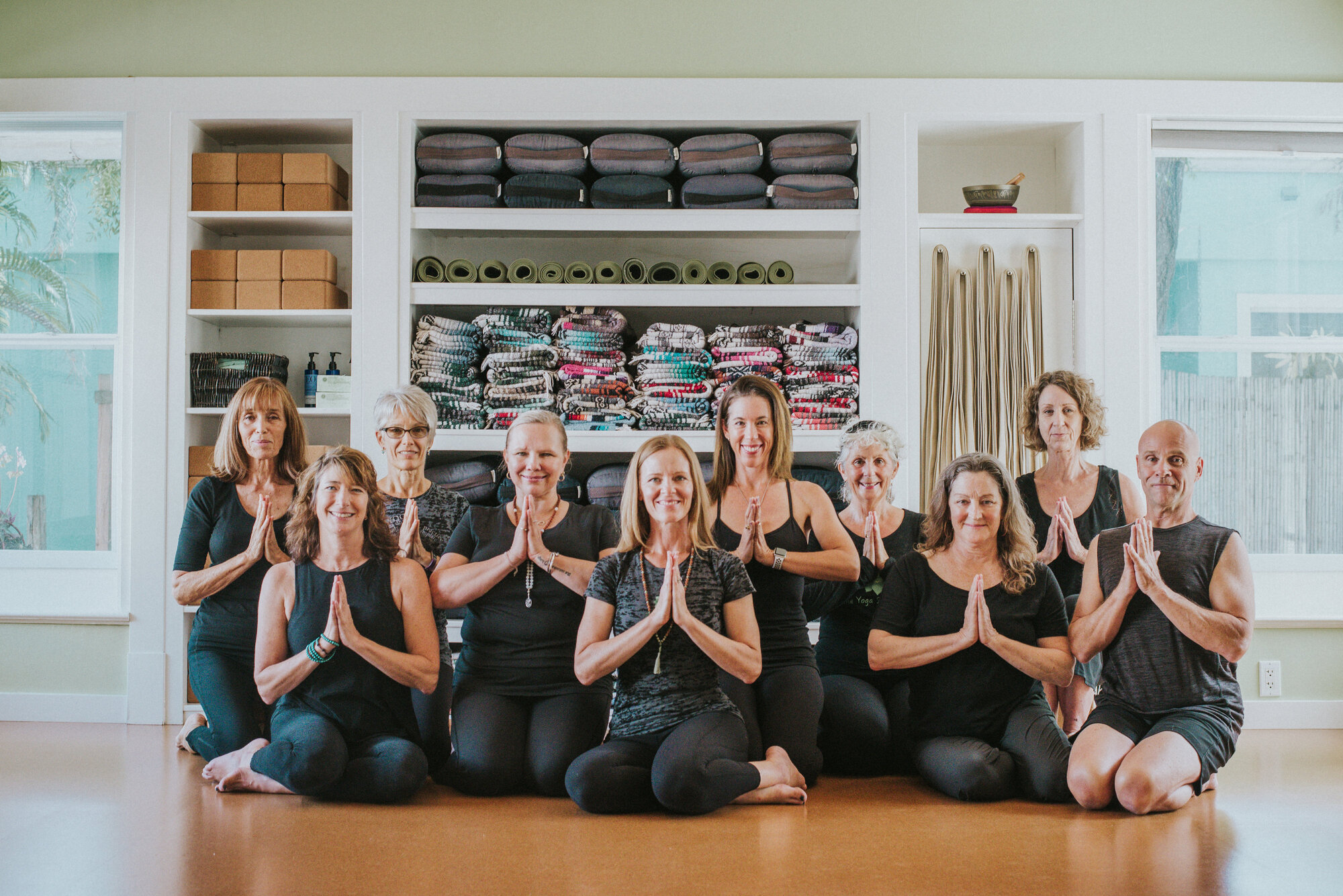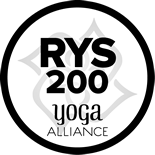 TYS Faculty & Mentors
Recognized for its highly qualified teaching staff, The Yoga Sanctuary YTT faculty are all well-trained and experienced teachers. Each brings years of knowledge along with passion, a distinctive style, and a deep commitment to their teaching and personal practice. As part of our faculty, each teacher is fully dedicated to supporting you on your journey to becoming a yoga teacher.
The one-on-one mentorship we offer is a unique component of our program that has grown and expanded over the years. Each participant is assigned a TYS faculty mentor. Our mentors consist of E-RYT (experienced registered yoga teachers), RYT 200, RYT 500, and past graduates of the TYS YTT Program. Participants will meet with their mentors a minimum of five times throughout the program. Your faculty mentor will encourage and assist you in your growth and preparation for your first live community taught yoga class.
Kristin Leal — MetaAnatomy
Kristin's teachings are infused with the miracle of the human body and the liberating potential of movement. She is the creator of the Kaya Yoga 200 and 300-hour teacher training – graduating over 1,000 students since 2005 – and leads workshops around the world. In love with how esoteric anatomy links so effortlessly to Western anatomy, her MetaAnatomy™ trainings blend serious scientific knowledge with a sense of humor and a deep connection to the divine within us all. Since 2006 she has been working with Yogiraj Alan Finger of ISHTA yoga and has helped this yogi master translate his teachings to create his 300- hour and ISHTA marma point teacher training. A licensed massage therapist since 1995 (Swedish Institute of Massage,) she also holds certifications in Reiki, Thai massage, neuromuscular and myofascial release, and is a co-author of the book "The Yoga Fan" (2003) and the author of MetaAnatomy™ (2014).
Dr. Carrie Demers – Ayurveda
As the Director of the Himalayan Institute Total Health Center, Dr. Carrie Demers M.D., lectures nationally on Ayurveda and holistic health. Board-certified in Internal Medicine, Dr. Demers is a holistic physician who blends modern medicine with traditional approaches to health. After receiving her medical degree from the University of Cincinnati and completing her residency at Michael Reese Hospital in Chicago, Dr. Demers went on to study massage, homeopathy, nutrition, herbal medicine, Yoga and Ayurveda. Widely recognized for her expertise in holistic health, Dr. Demers has been quoted in Time magazine, and is a frequent contributor to Yoga International magazine.
Liz Owen, E-RYT 500, C-IAYT — Asana, Anatomy
Liz is an inspiring and passionate yoga teacher and author. She has taught since 1990 and is known for her light-hearted presentation style as well as the depth of her knowledge. She is coauthor and lead yoga teacher for two NIH-funded studies conducted at Boston University School of Medicine, which have shown that yoga improves mood and decreases anxiety in people with both Major Depression and Post Traumatic Stress Disorder. She has led workshops intended for people living with depression, as well as teacher training immersions for professionals, since 2011. Liz is also coauthor of The Yoga Effect: A Proven Program for Depression & Anxiety and Yoga for a Healthy Lower Back: A Practical Guide to Developing Strength and Relieving Pain. The second title aptly describes her other passion, helping students to heal their backs. She has taught Healthy Lower Back workshops for 15 years and has joyfully watched many people improve their back health, and their mental health, through the practices of yoga.
*Faculty and guests instructors may be subject to change. 
Curriculum
Yoga History & Philosophy
Yoga Ethics & Lifestyle
Teaching Methodology
Ayurveda—The Sister Science of Yoga
Anatomy & Physiology—both physical and subtle
Theory & Practice of Asana, Pranayama & Meditation
Teaching Practicums: The Art of Teaching and Sequencing
The Business of Yoga: Combining Yoga Ethics with a Business Mind
Schedule
TYS Teacher Training is spread over five months to accommodate those who work a standard full-time schedule, seasonal residents, and students with other obligations. We meet every Wednesday and every other weekend (Friday, Saturday, and Sunday). Your dedication and 100% participation is required for the program. In addition to the scheduled meeting times, you will meet regularly with your assigned mentor, complete individual and group homework projects, observe and participate in several weekly group classes, contribute Karma Yoga hours, and develop a home practice.
Times: Wednesdays: 6 – 9pm; Fridays: 6 – 9pm; Saturdays: 10am – 5pm; Sundays: 1:00pm – 6pm
Dates: Because of the intensity and in-depth nature of our program, it is only offered every other year. Our next session begins December 2, 2022 and runs through April 30, 2023.
Dates and times may be subject to change.
Tuition
One of the greatest benefits of participating in The Yoga Sanctuary Teacher Training Program is unlimited studio classes throughout the program! Your tuition also includes 20% off all workshops led by TYS instructors, all books required for the program, and all other retail items. Savings begin when tuition is paid in full. Unlimited class access begins the first day of the program. Both extend through the duration of the program.
Early Registration: $2950 Must be paid in full by October 19th. EXTENDED due to Hurricane Ian!! New Early Bird deadline NOW November 2nd. Deposit of $500 due within two weeks of acceptance into the program.
Standard Registration: $3350 Deposit of $500 due within two weeks of acceptance into the program.
Payment Plan: $3548 Deposit of $500 due within two weeks of acceptance into the program. Three payments of $1016 will be automatically charged to your credit card beginning the first day of the program. 
Refund Policy
Cancellations prior to October 31st will receive a full refund, with the exception of any classes taken.
Cancellations between November 1st and November 18th will receive a 75% refund.
No refunds after November 18th.
Withdrawals from the Program result in Program benefits being revoked.
The Yoga Sanctuary reserves the right to reschedule a session or program.
Prerequisites
Please have at least one year of consistent yoga practice. Advanced asana practice is not required; a full commitment to the program is. 
How to Apply
To apply, submit a completed Teacher Training application and the $100 non-refundable application fee. Once the application is received, you will be contacted within 1 week to schedule a meeting with the program director.  This meeting will take approximately 1 – 1.5 hours and will include a full review of the program in detail. All students of yoga are encouraged to apply, regardless of physical ability or limitations.
Registration formally opens July 1st. However, applications are NOW being accepted.
Not quite ready to apply, but still curious?
Join Program Director and Studio Owner, Jennifer French, on Wednesday, October 12th at 5:30pm for an informal Q & A about our upcoming 200-hour Teacher Training Program. Open to all interested students. We'll be chatting about the program with some tea and yummy snacks!
My yoga practice started in 2008 and I began taking classes and workshops at The Yoga Sanctuary in 2010. As time went on I realized I wanted to learn as much as I could from the teachers in a studio I called home. The best way for me to accomplish this was to attend teacher training at The Yoga Sanctuary, which I did in 2012/2013. It was the best thing I've ever done for myself. I'm grateful for all I have learned and continue to learn. Although I don't teach, I did this for my own knowledge and growth. At some point I may decide to teach. Anyone that is considering the teacher training at TYS, I could not recommend a better studio and teachers.
I had been practicing yoga for over 30 years when I decided to take the teacher training program at The Yoga Sanctuary.  Was it challenging?  OMG – YES!  Perhaps the challenge of my life.  A LOT of work – physical and mental.  Did I ever want to quit?  Absolutely not.  This was a gift to myself – a gift that keeps on giving. Yes, I can teach if I choose to, although I have found the most gratification in being able to help people get past their initial resistance to yoga – letting them know what to expect, how to choose a teacher, how to respect their own place in their process.  I love that.  The yogic philosophy is very much aligned with my own, so there is great comfort in that.  And, one of the best benefits are the friends I made – fellow challenged people, who accompanied me on my own journey.  The teacher training program is one of the best things I've ever done and I am so grateful to have done it at The Yoga Sanctuary – there is no better place!
The Yoga Sanctuary's Teacher Training Program was an unbelievable, life-changing experience! Of course, I learned about Yoga's deeper impact on the body and the mind, the rich tradition from which Yoga emerged, and how to both safely teach and pronounce the postures in Sanskrit. However, there were other unexpected gifts. After completing the 200-hour program, I felt so much more confidence. I experienced strength while learning about gentleness. And, I met some amazing people…teachers and classmates.
Wholeheartedly I feel that The Yoga Sanctuary Yoga Teacher Training program instilled in me the best of what Yoga is. The program is exemplary, I recommend it to anyone who is in search of delving deeper into the practice of Yoga. Jennifer French is without a doubt a magnificent and honest Yogi. It was an honor to learn from her….. I am so blessed and forever grateful that my training was at TYS. I feel confident teaching students all that I have learned from my own years of practice and what I learned in YTT.
One of the best decisions I've made is to choose The Yoga Sanctuary for my Yoga Teacher Training. Jennifer's knowledge, patience, and professionalism exceeded my expectations. I grew physically and spiritually in ways I hadn't imagined. When I completed the training, I felt confident in my ability to teach thoughtful and beneficial sequences. I began teaching right away and haven't stopped. The positive changes I made were visible to my friends and family which led many of them to start practicing the asana limb of yoga and some have made other life changes as well. And even more exciting, my daughter has decided to become a yoga teacher as well.
Whether you want to become a yoga teacher or just deepen your yoga knowledge and practice, The Yoga Sanctuary Yoga Teacher Training is the best place to commit your time and energy.  I knew immediately after the informational meeting that this was a professional, in depth, compassionate training that incorporated custom notebooks, expert guest speakers and a group of like-minded students that transform into lifelong friendships. I highly recommend the TYS YTT.  It truly changed my life both on and off the yoga mat.
The teaching training program at The Yoga Sanctuary is a triumph. You're given every tool, piece of information, and support that you could possibly need to grow into a well-rounded yoga teacher. After having taken an online teacher training, I found that nothing compares to being in community with classmates and other teachers – and to know it's in an environment of growth, and supported learning. You'll graduate with tears in your eyes, but so much love and yoga in your heart!